Axis LMS is easier to use and more secure.
Mobile View
The mobile user interface is undeniably the most tangible example of an improved easy to use user experience. Each element was redesigned individually with a drive to make it simple and intuitive for the user; by taking advantage of habits mobile users are already developed we were able to create something that feels so natural to the user, they may forget they can still take training on a desktop. Now users are can comfortably take their online training on the move.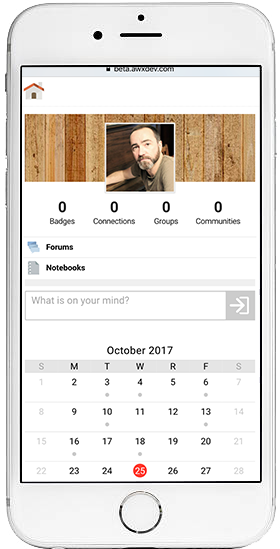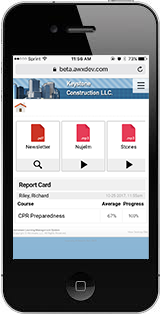 Designing for mobile had the added benefit of helping us improve the desktop user interface. Specifically, Mobile view's requirement for a condensed user interface ushered in the need for a slide-in navigation style, that we were later able to implement into the desktop view for both Course and Learning Portal options. This navigation style serves the same purpose as the other navigation options -tab and bar- but unlike them, it's not a permanent fixture on the valuable user interface.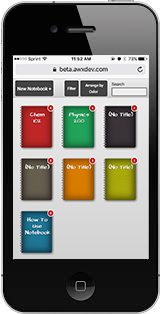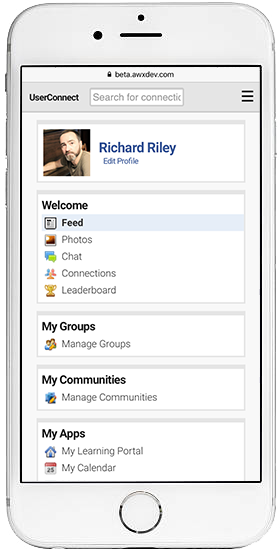 Module Awareness
With the LMS lending itself so much towards users on the move, we opened up a new set of problems to address. One of the biggest obstacles to overcome was the increased probability a user will lose service, so we asked ourselves "What happens if a mobile user loses connection?"
When a user loses connection to the system mid-quiz, Axis has no way to collect the quiz results from that user. To address this, a new mechanism was added to learning objects which keeps a constant tab on whether or not the user has a stable connection. If a user loses their connection to the system, they get an instant notification of this, and Axis LMS will notify them when their internet connection is restored. With this connectivity checker the result is a more interactive quizzing atmosphere for both mobile and desktop users, and more reliable reports for the admin.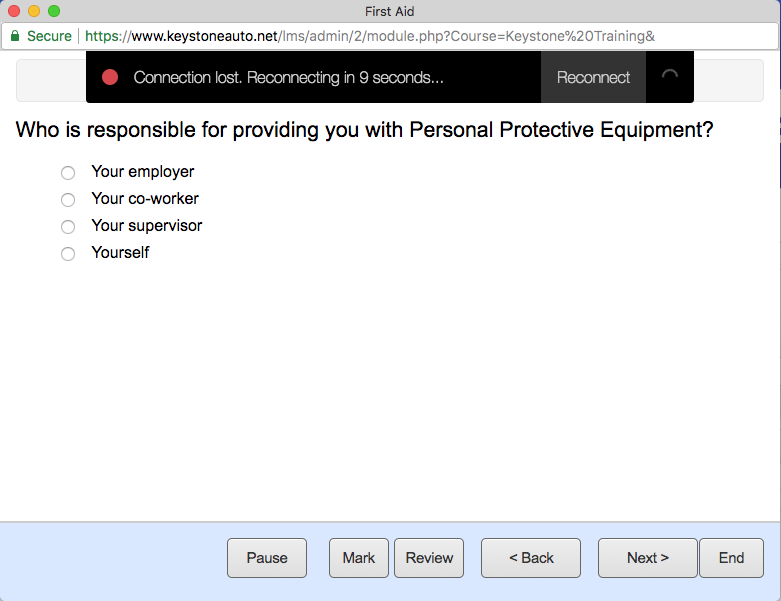 Enhanced Security
In addition to the easy-to-use user experience, Axis LMS has strengthened the security behind accessing a user's logged in state. The most interactive example of this is the user's password recovery. Axis LMS now treats passwords with an extreme reverence, fortifying the methods passwords can be recovered through, while also distancing the administrator from having to intervene. Once a user has changed their password, their new password will never be sent, seen, or displayed anywhere. This means that when a user goes to recover their password, they will receive the means to reset their password, but will never see their old password.

Never lift a finger
While users are gaining more tools than ever, Axis LMS v10.5 doesn't require any Axis LMS admins to get their hands dirty to take advantage of them. Users accessing their courses from their phones will automatically be placed into a mobile mode, and be able to experience the slide in navigation and simplified interface. Regardless of the device they're being accessed from, the quiz trackers help ensure that your users always know their connectivity state.