Axis LMS 10.5 (coming Q4 2017) includes many new benefits and features.
In this article, we are going to give you some insight about what's new.
Axis LMS 10.5's focus is on ease-of-use/user interface improvements, adaptive web engine for optimized delivery on desktop and mobile devices, and speed improvements and enhancements when working with large memory-intensive operations. Here are some top new features to look forward to …
Drag and Drop Course Creation
An entirely new content engine has been added to Axis LMS v10.5, which includes the ability to drag and drop files from your Desktop right into your Course to create different modules and inter-actable content on the fly. You can now Create, Add, and Edit learning items all from one screen within your Course.
While you can still work with learning objects independent of the course, this new method creates an unprecedentedly streamlined procedure for creating and adding Content to your Axis LMS Course that feels extremely natural and intuitive.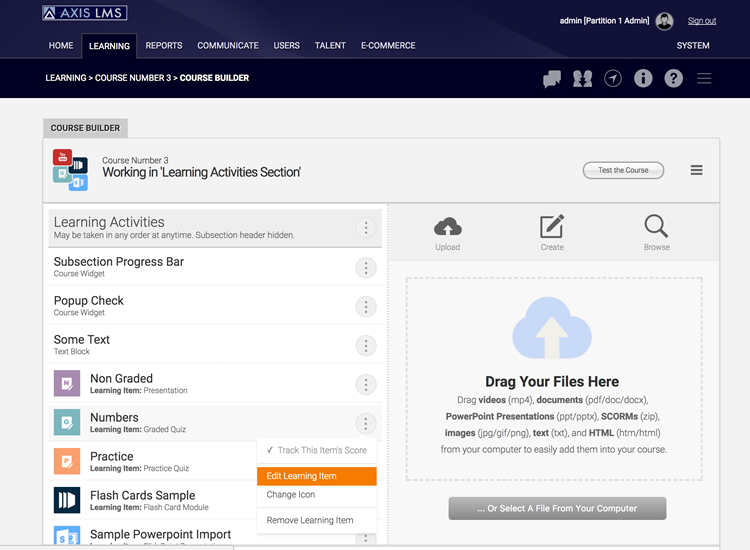 Mobile Device Optimized Delivery
All user-facing web pages will now be delivered by the new Axis LMS Adaptive Web Engine – which determines (automatically) the best mode to deliver the content based on the device – where it's a mobile or desktop device.
Additional tools include the ability to set mobile and desktop CSS for course and site pages, and to set up site page and section rules depending on which device a user is on.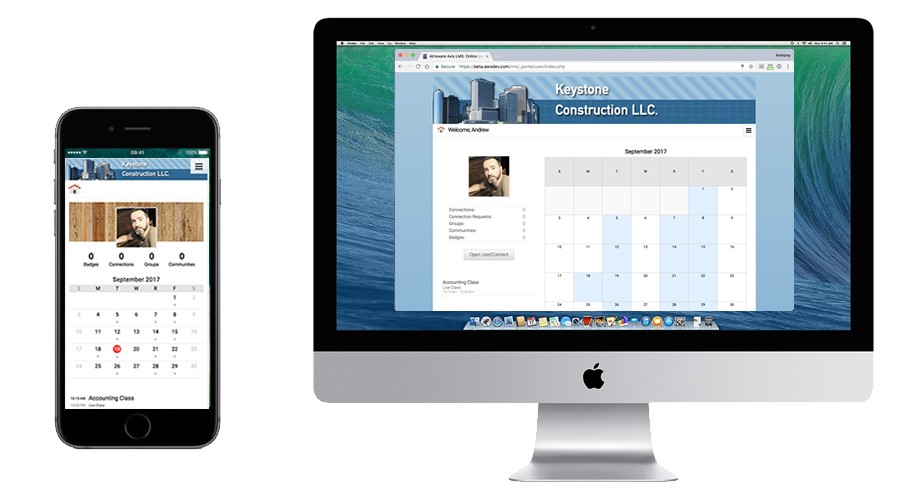 New User Add and Import Functionality
The functionality for adding and importing users has been rewritten from the ground up! Users can now be added rapidly by assigning a first name, last name, and email address (up to 20 at a time). They can be added to Axis LMS, or, added and enrolled into a course in one fell swoop.
The import functionality has been rewritten to handle spreadsheets of new users as well as accept spreadsheets of existing users with updates to be applied – along with several settings to handle multiple scenarios.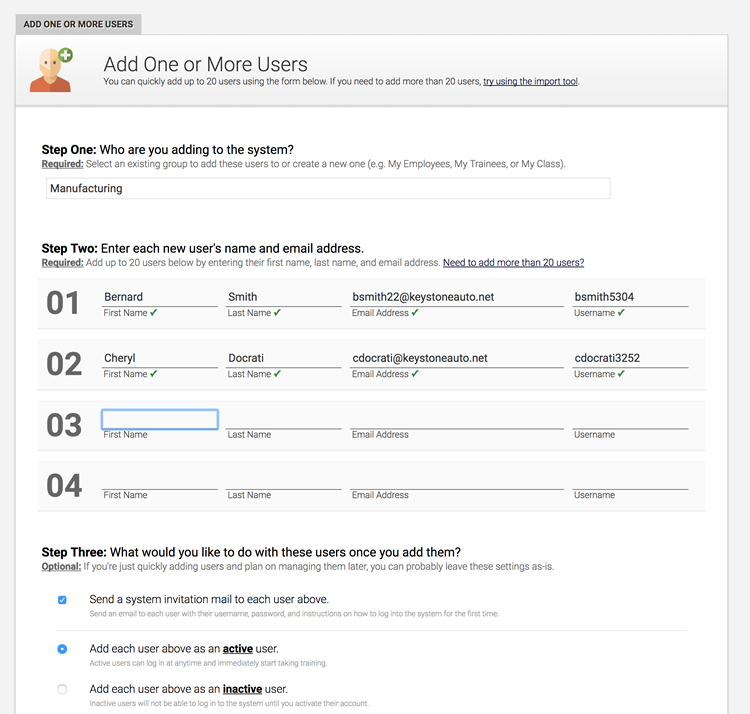 Easy Access Branding Page
A new branding page has been added with easy access and configurability of the most popular areas that you are likely to want to brand – so setting up your new Axis LMS is much quicker and easier.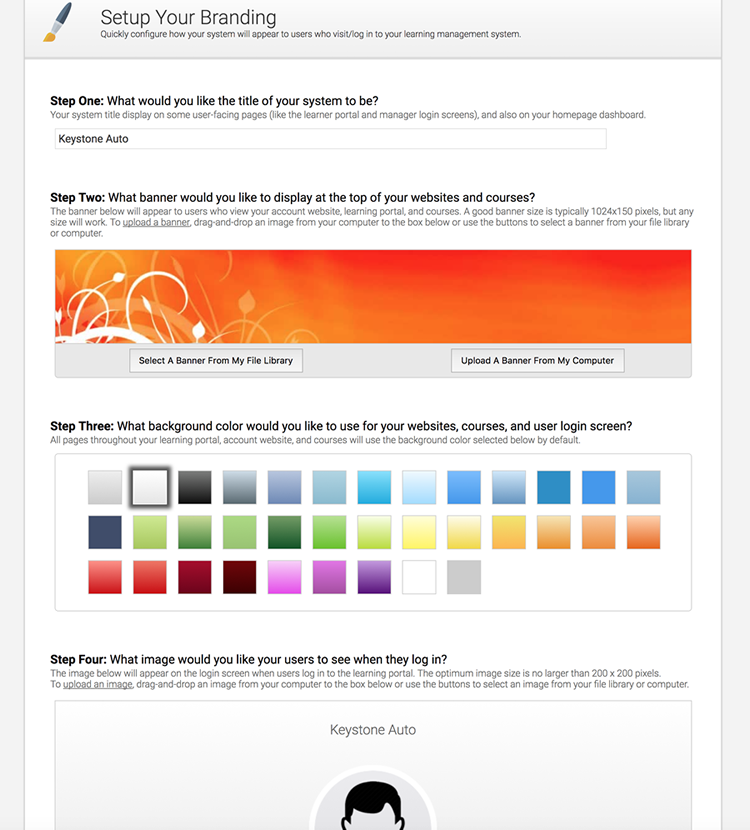 Enhanced Security
Axis LMS can now be configured with hardened security, including enforced strong passwords, and security question/answers requirement to reset passwords.

Slide-In Navigation
A new navigation style – slide-in – has been added to the course and site designers – keeping your content and layouts clean and easy to use.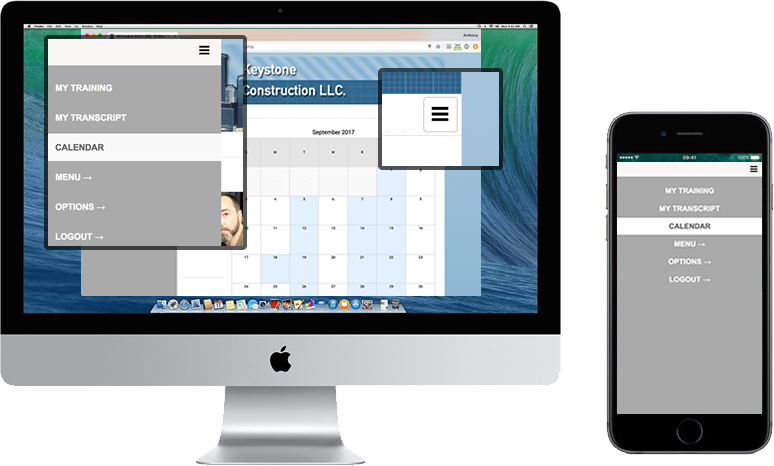 Change Logs for Courses, Timelines for Users
New User Timelines and Course Change Logs now record user activity and course changes – leaving an audit trail.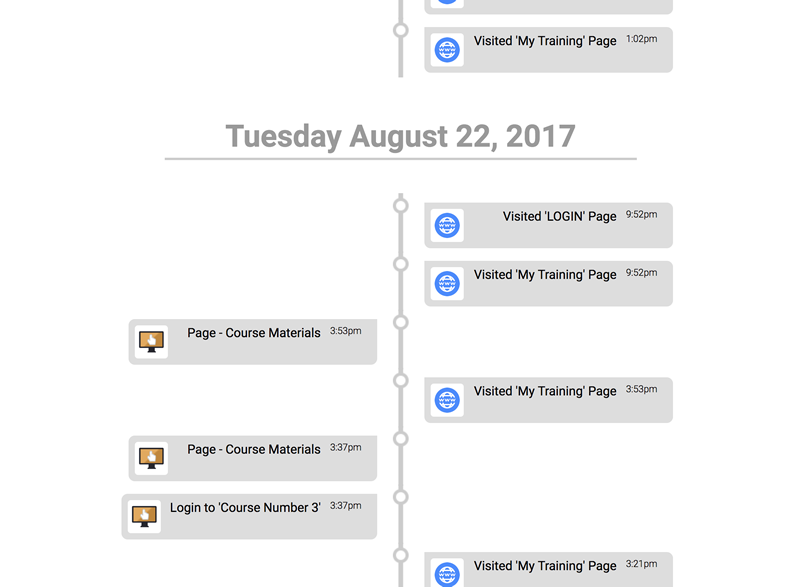 Improved Learning Object Filtering
New improved list filtering enables you to list sub-types of certain Learning Object types such as just Microsoft Office documents, just PDFs, just Surveys, etc.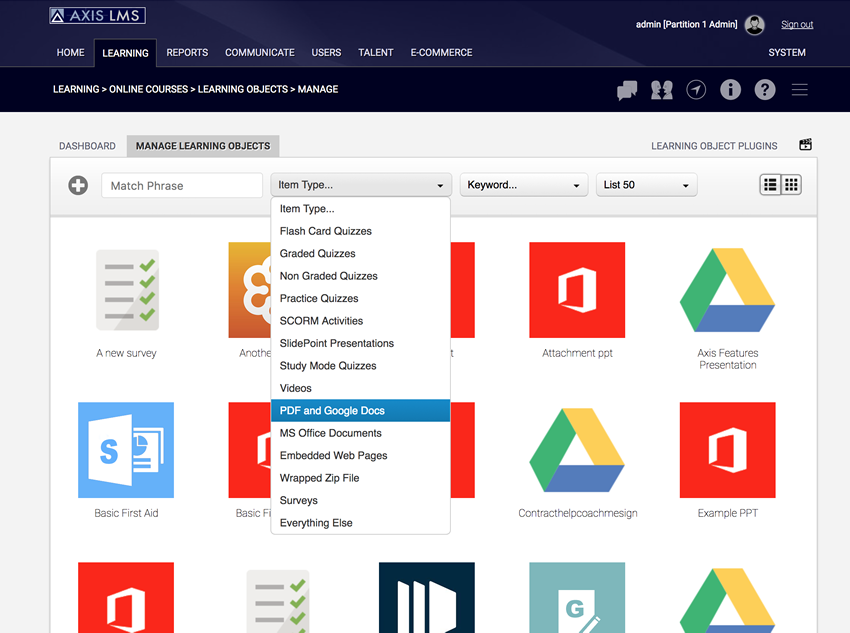 Enhanced Course Mass User Enrollment
When enrolling multiple users into a course from the Manage Users area, you can now assign start and end dates during the process.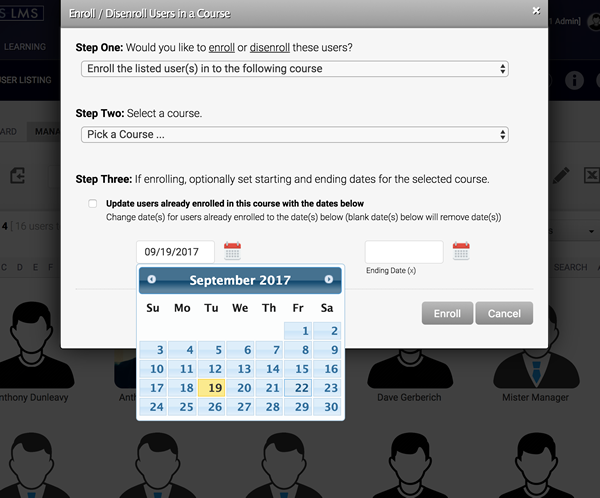 Enhanced User Export
New enhanced user export enables you to pick and set the order of the data fields you want to include in the exported spreadsheet.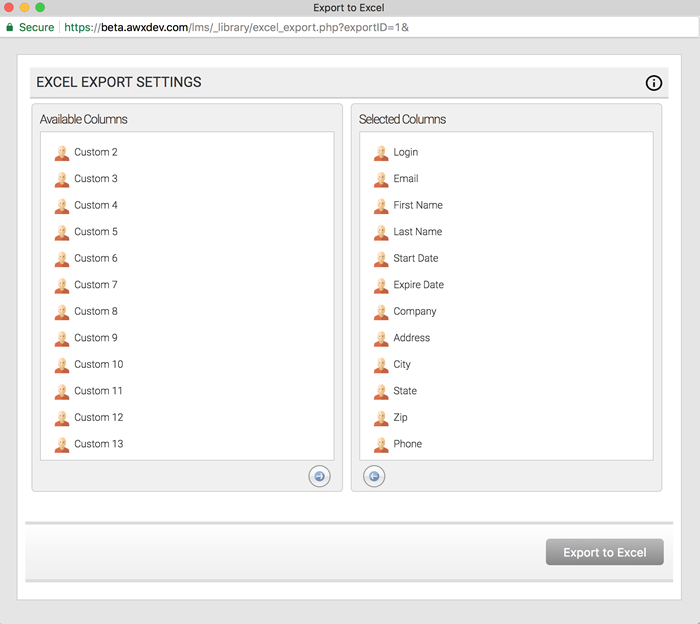 Over 100 New Features & Benefits
These are just some of the new features and benefits you will see in Axis LMS 10.5.