Mobile Devices 'Just Work'
The exclusive Adaptive Web Engine in Axis LMS means you can create fully customized web sites and online courses that work on both desktop and mobile devices.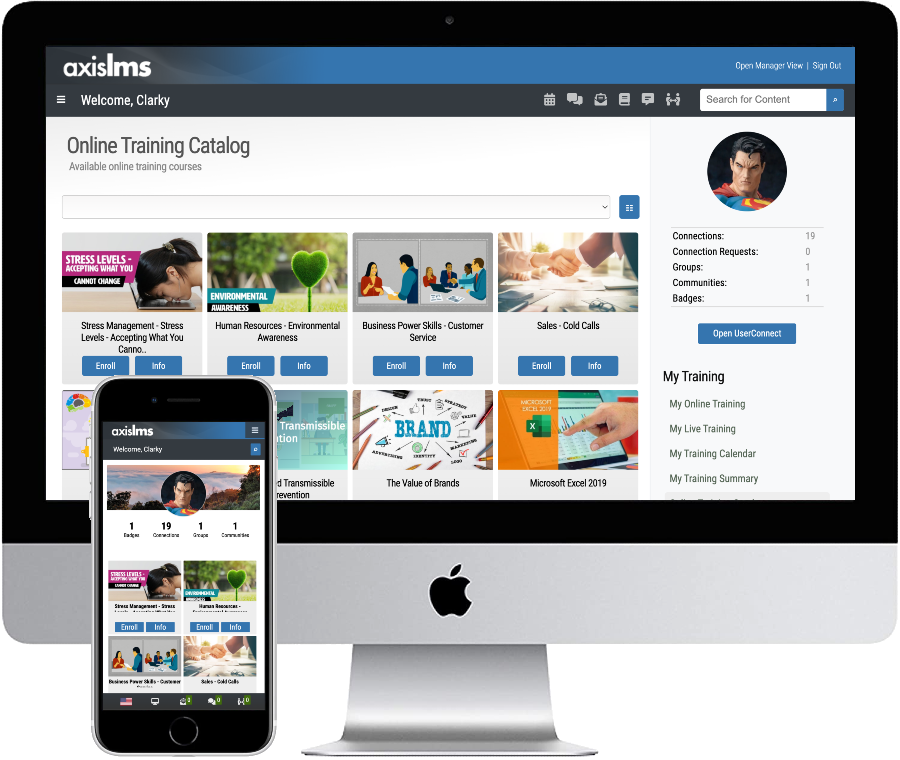 Do you need to limit the content on mobile devices? Do you want to prohibit content from being delivered on mobile? Do you want the mobile content to be totally different than the desktop?

All of these and more are possible. While our competitors tout 'mobile', what they don't tell you is there is very limited configurability (basically you get what you get). Compare that to the Axis LMS Website designer and Course designer, both which give you configurability way beyond what you have seen elsewhere, while still giving you the benefit of mobile and desktop rendering.