Branding Like You've Never Seen
Don't settle for simple branding options when Axis LMS gives you unmatched control. Just about everything a user sees, from public-facing to private content pages are fully brand-able complete with who (can see it), what (they see), when (they are eligible to see it), where (it gets shown) and how (it shows).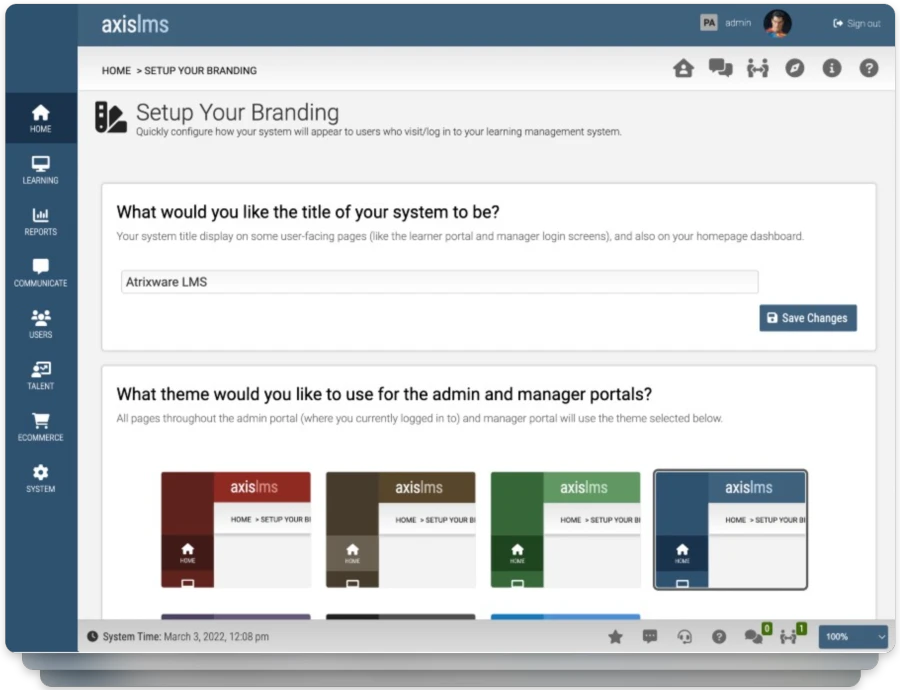 Colors, sizes, positions, and much more are configurable by you. Whether it's to match your existing website, or to create a specific user experience, Axis LMS gives you the tools you need to create the look and feel you want. When we say that every aspect of the User Interface (UI) is configurable, we mean it. From the topmost level of your Account Website, drilling all the way down to the different responses for passing and failing any given quiz, you are able to tailor a unique visual and learning experience for your users.