Create Online Courses Blazingly Fast
Drag & drop makes creating your courses easy. Whether you are a beginner, or an advanced content builder, Axis LMS contains tools that are right for you. Start with the easy-to-use course builder, featuring drag & drop functionality — simply drag one or more documents, PowerPoints, videos, images and more onto the drop target, and Axis LMS turns them into learning activities inside your course.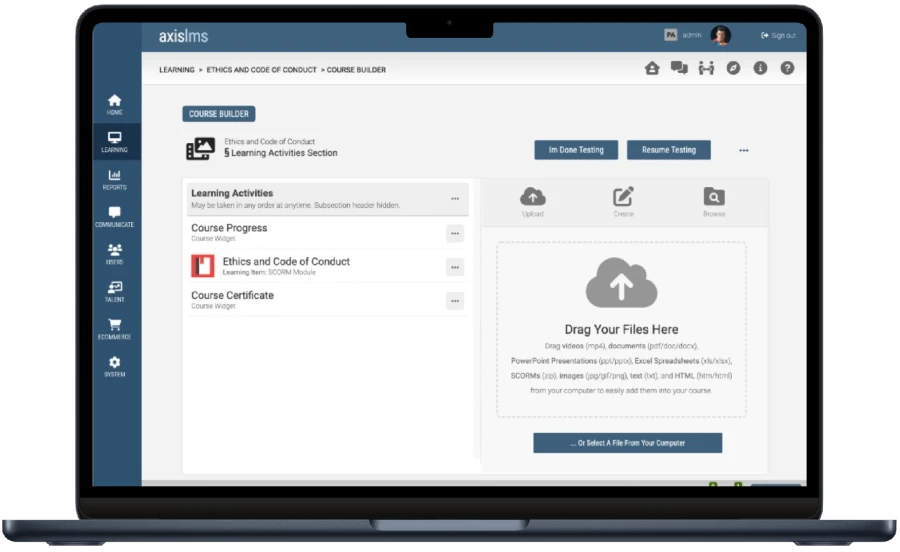 Learn More Do you already use an authoring tool such as Captivate, Articulate, PowerPoint, or other tools to create your courses? You can easily bring in SCORM courses, PowerPoints, Videos, HTML5 and more. Or, use the built-in tools to create interactive presentations, quizzes, surveys and more.