Raise Your Training Quality
Rise 360 is part of a greater entity that is the Articulate 360 package. But what makes Rise 360 stand out among its companion pieces is how easy it is to produce impressive results with little to no experience. These courses, authored and exported as SCORM packages, are then universally ready for use in most every Learning Management System.
While the ease of use / product produced ratio is already in the author's favor, there are a wealth of additional reasons to give the Articulate 360 trial a try. One of our favorite aspects is that, just as Axis LMS is entirely browser based, Rise 360 can also be operated from just your browser; allowing administrators to seamlessly transition from authoring in Rise 360, to delivering in Axis LMS.
And while it is often overlooked, a seemingly small detail really sets the tone for the entire Rise 360 authoring tool, and it's not a new feature that's decades ahead of its time; it's how the tool interacts with you, as the author. From the moment you first enter Rise 360's administrative interface, the tone, the prompts and menus have with the author is amiable; it's as though when you're sitting down to use Rise 360, that you have a friend sitting with you, ready to answer any questions you might have. It's a very difficult experience to describe, but we hope that if you choose to try a trial account, you'll experience the same.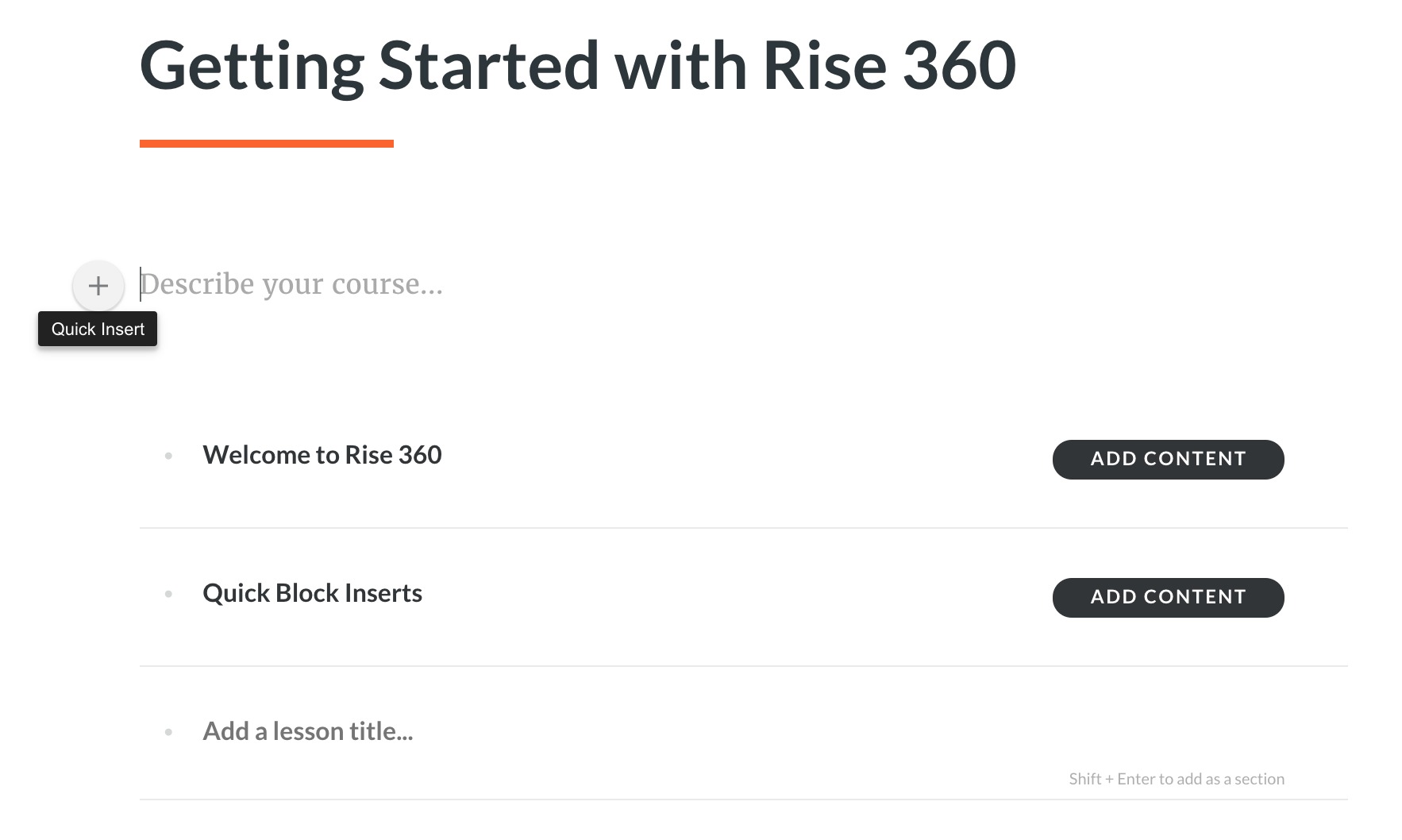 What's perhaps worth even more is the ability for Rise 360 to author window and device adaptive training, from what we've seen, without compromise; all the content you can see on a desktop browser window can also be delivered to a user on an iPhone, with only slight (but automatic) re-organization of the content – no content has to be cut short to reach users on one device versus another. This is probably best captured on Rise 360's home page, here.
As veteran administrators are likely already aware, the surge in device options makes it difficult to predict how your users are going to be accessing any given piece of content in your Axis LMS. And it's because of this that it's important to make sure that your users are receiving a comparable experience regardless of how they choose to take training on your Axis LMS.
While it can be easy to tell your users "we suggest taking this training on a desktop", it's absolutely inevitable that a user will eventually disregard the notice, and possibly receive a inferior quality of training because of it. By choosing to author content in Rise 360, you can preserve your users' experience, and ensure no users are at an advantage or disadvantage because of the device they've chosen to take training on.
If you'd like to try a 60 day trial for Rise 360, you can see all the contents of the Articulate 360 package here.
Publishing through Rise 360 for Axis LMS
Rise 360 makes publishing your authored materials exceptionally easy. While authoring any of your Rise 360 courses, select the "Export" option from the top toolbar to begin. Start off by selecting the type of Export you're looking for; for the best Axis LMS user experience, you'll want to select "LMS" and "SCORM 1.2".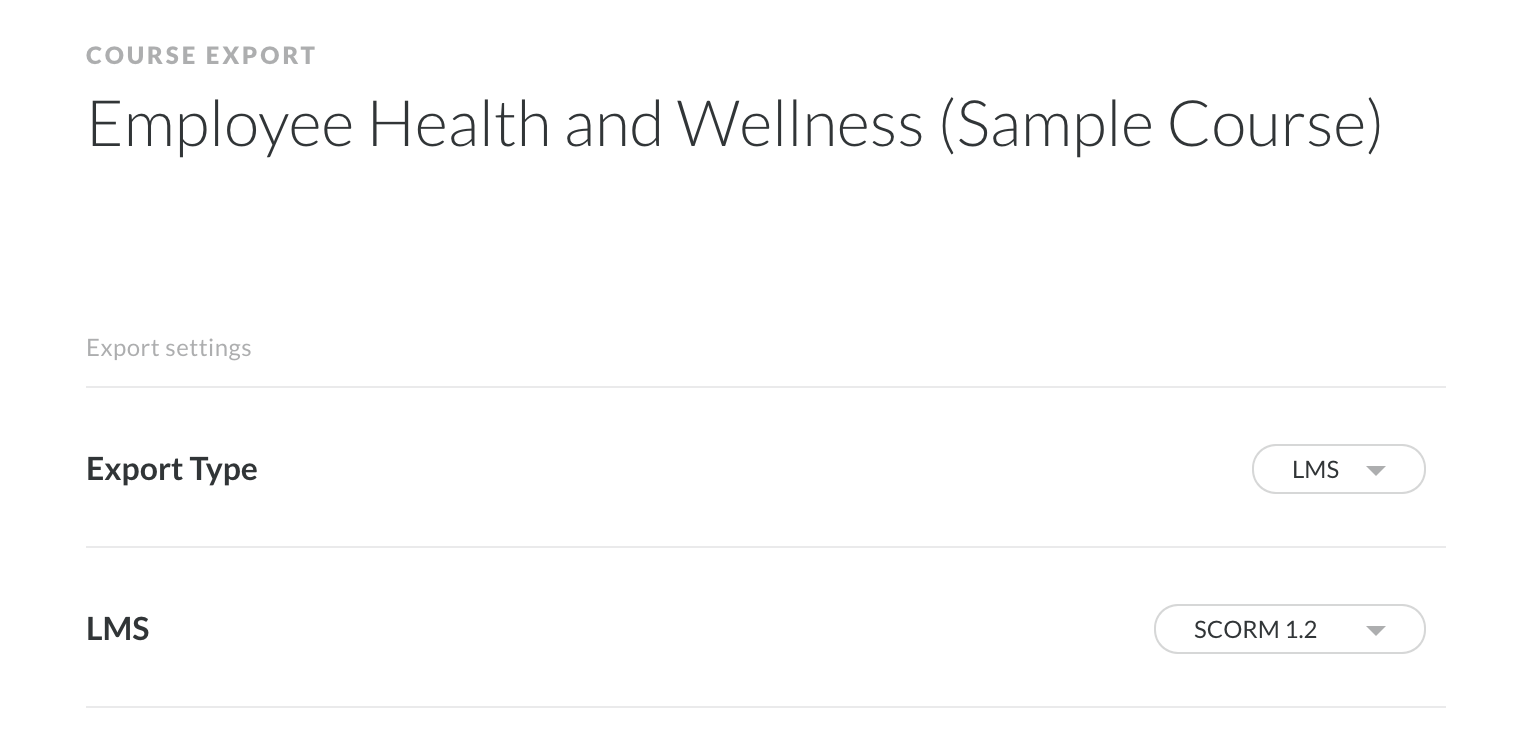 Next you'll want to select what criteria your Rise 360 course is reporting to Axis LMS. For non-branching Rise 360 content, the default completion tracker is a universally acceptable option. But if your authored content includes one or more quizzes, you may choose to use the results from a specific quiz.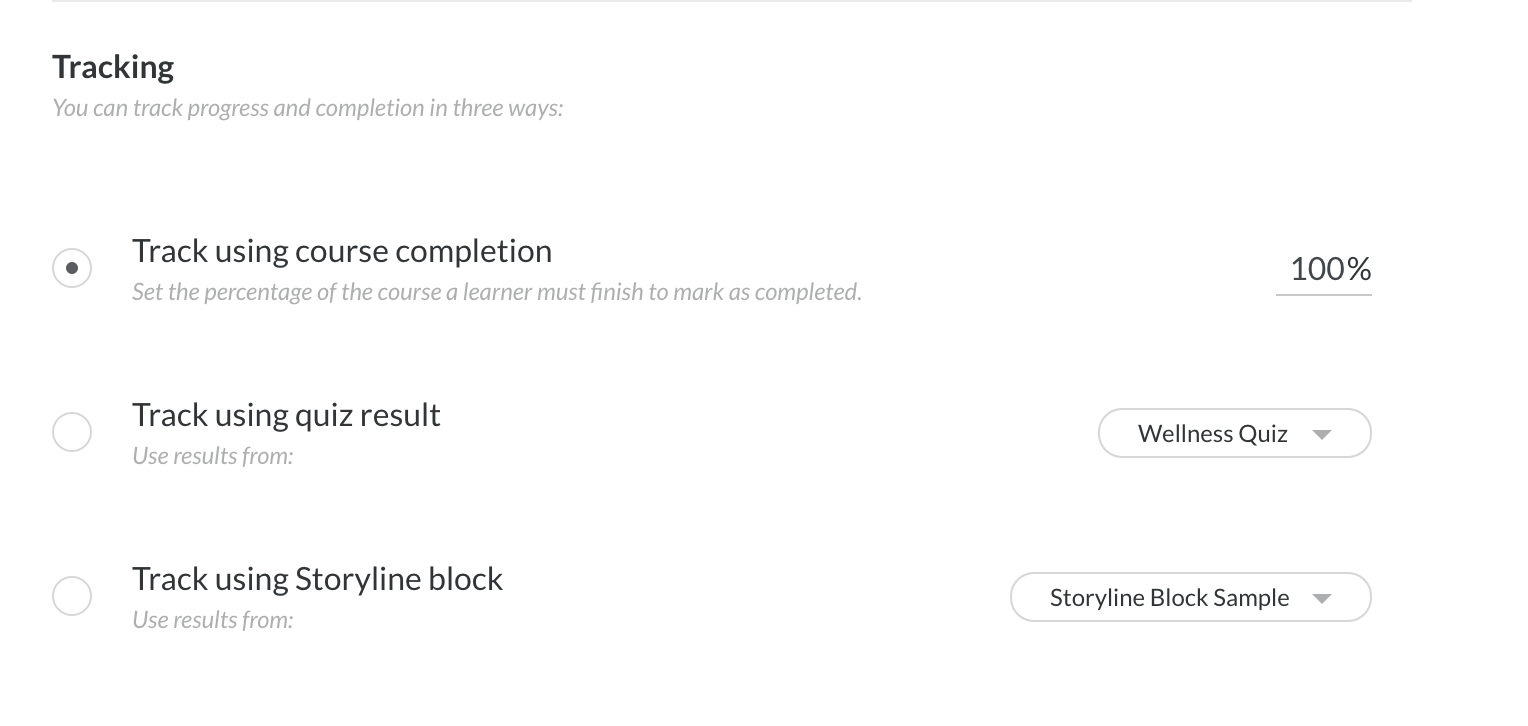 Note: if you choose to track a quiz's results in Axis LMS, have your LMS look for those results; not just a complete/incomplete.
The last step to have your Rise 360 content ready for use in Axis LMS is to set the statuses that Rise 360 will send back to the LMS. Before you finish exporting your Rise 360 course, remember to set the Reporting to Complete/Incomplete

Once your export is ready, you can bring it into your Axis LMS as you would any other piece of content: dragging it in straight through the course builder.
Learn more about using SCORMs in Axis LMS here.