A corporate trainer should be good at content development.


The journey of an effective and engaging e-learning course, if you serve as a corporate trainer, starts with solid basics. Making a good investment of not only money but time and energy as well in gathering the most suitable and high-quality resources and tools for the endeavor is crucial.
The first thing you need to ensure is having a strong LMS (Learning Management System). The second is a top-notch and efficient E-learning authoring tool that can aid you in developing engaging e-learning courses. While some LMS systems like Axis LMS have many built-in tools to do most or all authoring, this article will mainly focus on off-the-shelf e-learning authoring tools for corporate trainers.
Crafting and developing training content is a major part of the job of every corporate trainer. Often, detailed training sessions are required that can maintain good engagement of the learners by being adequately interactive. The business world has taken huge strides towards e-learning in the context of training. The sphere demands the training ecosystem to offer the flexibility of learning along with ease of use. The content needs to cater to the learning needs of the employees and be engaging and effective. E-learning authoring tools for corporate trainers are designed to serve the purpose of helping out with content creation and enhancing the levels of engagement it offers. We have picked out our top picks for the software, and we will discuss the main features of each e-learning authoring tool in the list. But first, we need to understand what it is.
What is an E-Learning Authoring Tool?
The main functionality of an e-learning authoring tool is to enable a corporate trainer to create digital training content in a simplified yet effective manner. It allows you to convert that content into e-learning formats before allocating them to respective employees via the web or LMS. Authoring tools allow you to glue together the different bits and pieces of the information that you accumulate. This enables you to build comprehensive e-learning courses.
Additionally, an e-learning authoring tool has the potential to help a corporate trainer with training as well. Many authoring tools are equipped with unique features, such as quiz-creation and software simulations, etc., that help in making sure the content gets delivered effectively as well. Furthermore, they help with making the content appealing, helping you with the 'teaching' part of training, collecting and presenting statistics and data pertaining to your learners, and saving training costs.
All kinds of organizations, regardless of their size or the industry or sector they operate in, are always seeking improved and more effective ways to produce engaging e-learning content that can enable their employees to learn better and more and increase their productivity. E-learning is effective in letting learners take charge of their own learning process, and good e-learning authoring tools for corporate trainers allow the e-learning training content to be more interactive and interesting.
Factors to Look at While Choosing an E-Learning Authoring Tool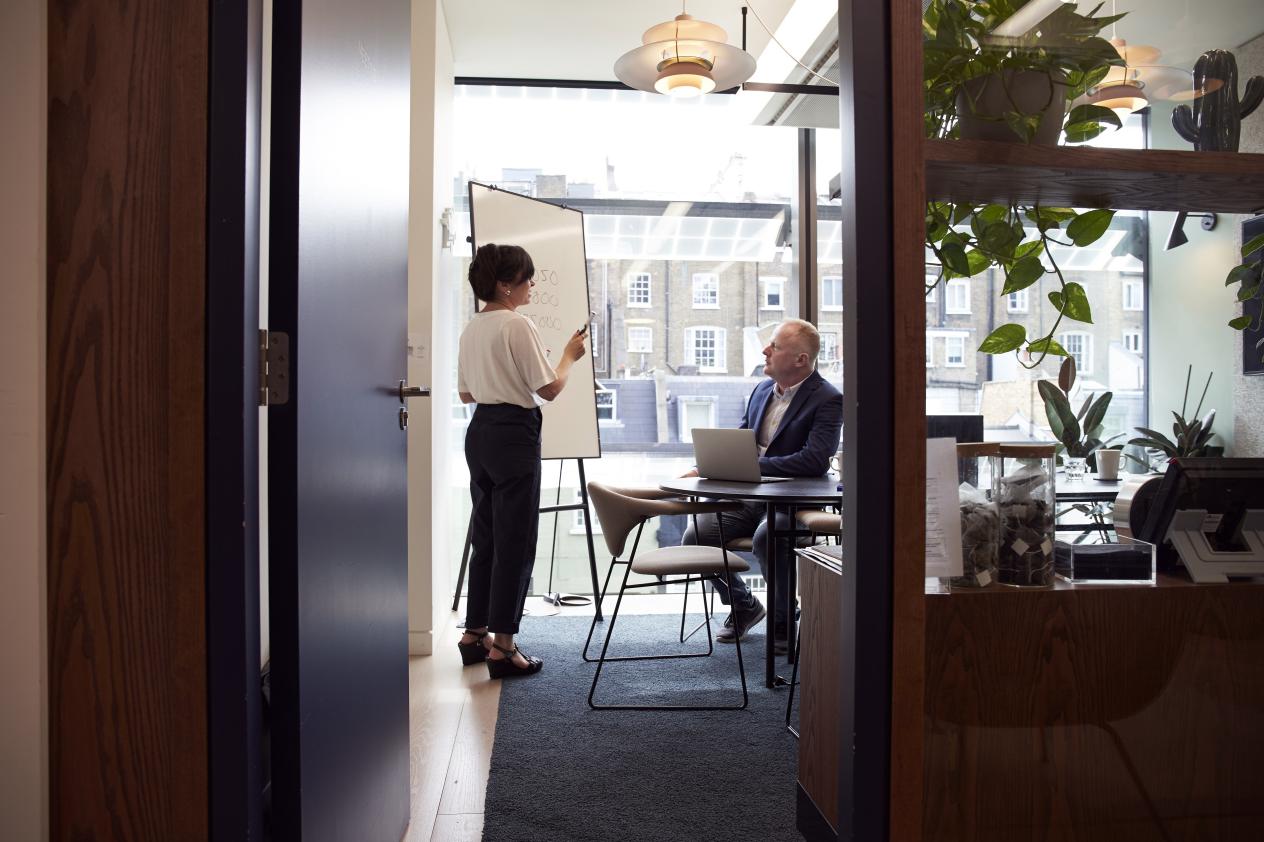 Authoring tools are helpful resources for e-learning content creation.

Creating a shortlist for the software is not as easy as you might think. There are so many authoring tools available that comparing them and picking out the one that suits your organizational training needs the best can be a hefty task. You cannot vet all the vendors to check out the experience each of them offers. So we did the hard work and compiled a list of the ones that offer great features and CX. Through this list, you can easily find out which authoring tools offer services and features that you, as a corporate trainer, require and wish for the most. Here are some considerations you need to keep in mind before opting for an e-learning authoring tool:
Make sure it is super simple and easy to use. A difficult user interface and functionality requires a corporate trainer to up-skill in the authoring tool, which consumes time and energy. Decentralizing the creation of e-learning content also becomes easy if the software is easy to use. It allows for learning that is scalable and agile.
Different theme-customization options are useful for comprehensively branding your content creation platform. It also lets you make full use of your creativity to enhance engagement. It also adds consistency to the products, and inbuilt libraries and templates enable you to reuse different assets.
Collaboration is a big and important factor of e-learning. Choosing an e-learning authoring tool that allows for optimal collaboration across the organization can make the process of learning smooth and more productive for the employees. Multiple-user options, reviewing and commenting, and project management tools are a great help in this regard.
The e-learning authoring tools for corporate trainers that are compatible with their LMS prove to be more effective and productive.
Make sure the software supports the types of e-learning, such as video lessons, descriptive notes, graphs, or quizzes, etc., that your learners are likely to gain the most from.
It is highly imperative that you know your audience's learning habits and makes sure the software is aligned with that. If your trainees are most likely to take up learning sessions on their mobile devices, the e-learning authoring tool should work efficiently with mobile devices.
Check if the tool is equipped with good record collecting and keeping functionalities so that you can access the learners' data for evaluation whenever you need to.
Make sure the pricing of the software does not supersede your e-learning budget.
E-Learning Authoring Tools for Corporate Trainers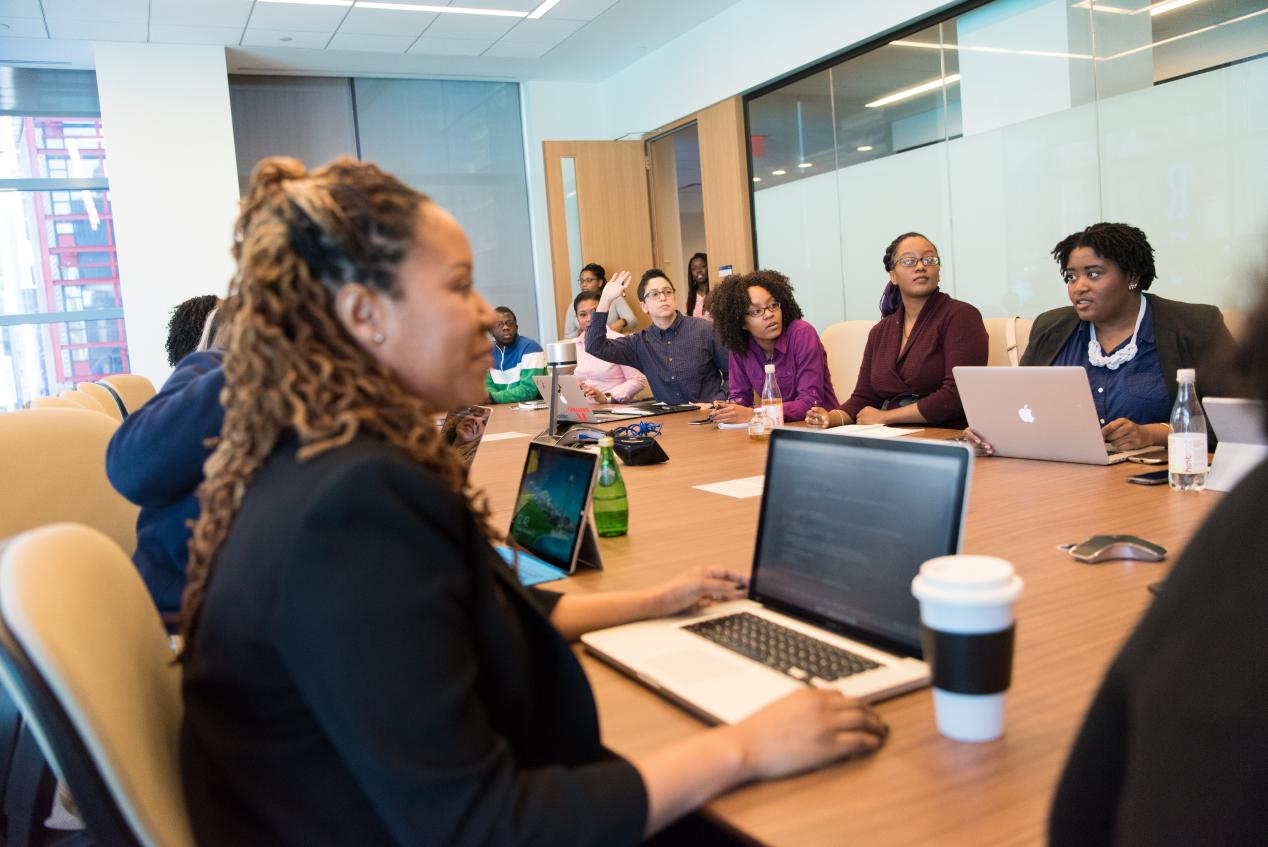 An e-learning authoring tool aids with the content development process.

Elucidat
Eludicat is a very comprehensive cloud-based e-learning authoring tool. It enables you to develop content that is compliant with SCORM and works on every modern LMS. It provides a corporate trainer with a platform that lets them share their content with anyone and everyone to review and contribute to.
One of its strongest features is its performance-analysis offering that makes useful data and statistics available to you. You can manage huge volumes of content swiftly and easily. Some of its other components include:
Input boxes
Flip cards
Special buttons
Layout designs with customization options
Mobile responsive audio and video editing
Templates
It allows super easy distribution and sharing across multiple departments. It has modular views and functions for different organizational roles, such as reviewers, creators, SMEs, and designers, etc., allowing them to access and utilize features that are most relevant to their operations and positions in the process of content development. There are sets of amazing features that the software offers to experienced and specialized developers. This means that you can keep extracting more out of it as you continue to gain expertise on it.
Lectora Online
A great choice for a corporate trainer working for a federal government organization, Lectora Online is compliant with WCAG (Web Content Accessibility Guidelines). All courses or content you create on this software, or any of the Lectora authoring tools for that matter, will be accessible to people suffering from vision or hearing impairments. It offers basic templates that are easy-to-use tools for inexperienced content developers. These templates are hugely popular and are widely used across organizations.
The learning styles these templates offer, include:
Multimedia
Adaptive
Scenario-based
Microlearning
Non-linear
Just-in-time training
Some other features that these templates offer are:
Instructions for use
Page layouts
Interactive samples
Built-in navigation
Other than the templates, Lectora Online offerings include, but are not limited to:
CSS
Fonts
Custom libraries
Scripts
Huge amount of customization with almost everything
Its output options include xAPI, SCORM, AICC, and HTML. It has three subscription offerings, starter, pro, and team.
Articulate 360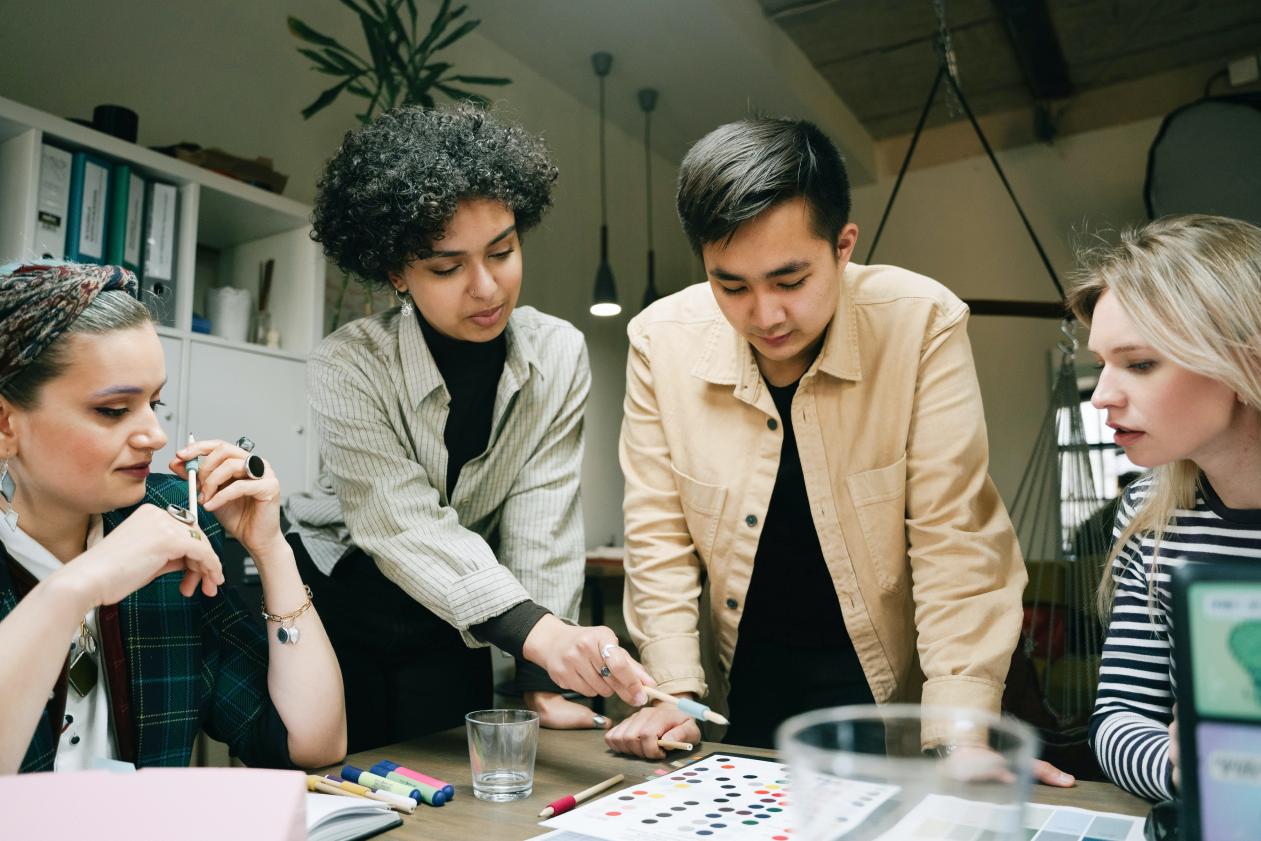 A corporate trainer should use an e-learning authoring tool for creating training content.

As the name suggests, Articulate 360 is a complete suite that consists of different tools for performing different tasks. Three of the tools, namely Rise, Studio 360, and Storyline 360, are produced with just course authoring in mind. Articulate 360 is highly customizable and features a complete set of tools that allow you to add different objects to different slides. It also has a library for the content, which lets you add your own content to it, as well as offers an impressive collection of icons, controls, characters, location backgrounds, and templates.
One of the few authoring tools that do it, Articulate 360 offers its users access to an online library that has over 4.5 million icons, illustrations, and stock photos. Some of the other features it provides, include:
Hotspots
Two-step dialogue simulations
Tabs
Object states
Variables
Layers
In terms of the publishing options, it is highly flexible.
Adobe Captivate
We all are familiar with the expertise that Adobe has in many domains that are related to e-learning and content development. One of the best e-learning authoring tools for corporate trainers, Adobe Captivate, enables a corporate trainer to create highly realistic simulations that they can present in several different modes. This enhances the content for its engagement as well as interaction capabilities. It allows you to make professional-quality high-definition videos that you can record from the screen and with a webcam simultaneously. It also has a feature that lets you make highly-interactive virtual reality projects.
Captivate lets you incorporate games, puzzles, and drag-and-drop features into your content, making it fun and interactive. It offers customization options, slide settings, triggers, and effects that you can put to effective use. It has a huge amount of templates for quizzes and slide presentations as well. It also has built-in audio and video editor that is extremely easy to use.
Adobe Captivate lets you publish your content in EXE format and supports xAPI, AICC, SCORM, and HTML5 as well.
Your Current LMS
While these software packages are quite impressive, your current LMS may already have authoring abilities built in. For example, Axis LMS has components that enable you to create videos, interactive presentations, quizzes, flashcard exercises, surveys and more. If you look into your LMS documentation, you may find you already have some or all that you need to create your online offerings.
Summing it up
There are many e-learning authoring tools for corporate trainers that one can choose from, but it is important to understand the requirements of the trainees first before doing so. An e-learning tool is a great resource for every corporate trainer to perform effective content development in an efficient manner. The above-mentioned authoring tools are certainly worth considering, especially if your current LMS does not offer any built-in authoring. As the e-learning trend within the corporate world keeps making strides, we will keep witnessing more and better e-learning authoring tools for corporate trainers getting introduced in the market.