Axis LMS 10.8 offers dozens of new features and benefits!
Axis LMS 10.8, available in Q4 2020, offers dozens of new features and benefits – many of which are driven by client requests. Here are just some of the new features:
ILT Live Stream Virtual and Physical Classrooms
Deliver Virtual Streaming Classroom Training (or Physical) using the new ILT functionality. This replaces the older Live Classes functionality, and adds much more functionality, including the ability to do live streaming of virtual classes.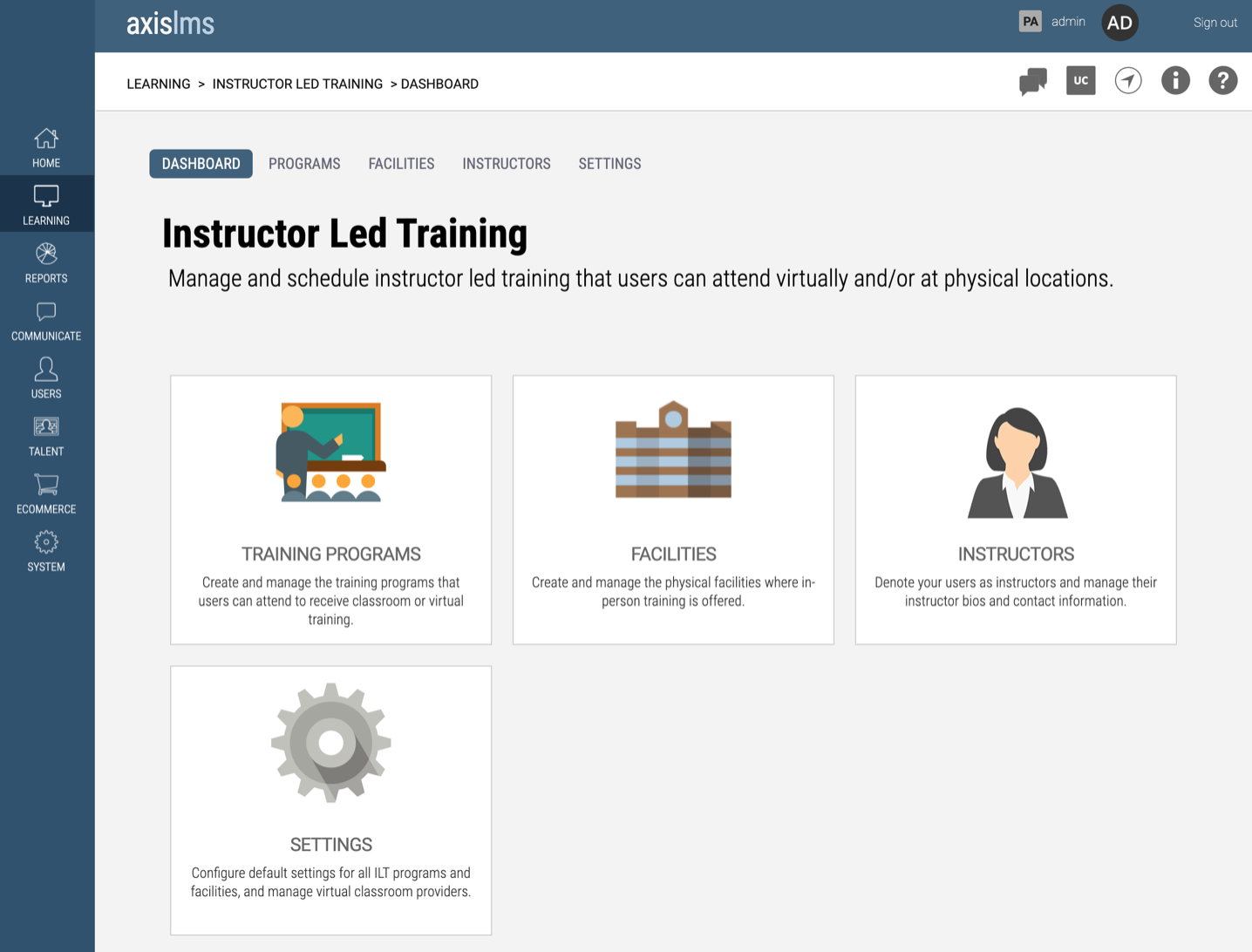 2-Factor Authentication
Added 2-factor authentication, which can be turned on/off from System > Partition Account > Advanced Settings. The system tracks IP/device information, and will prompt user for verification (sends code via email and/or SMS depending on what information user has on file) before registering the location/device to the 'allowed' list for that user. When on, 2-factor will not initiate if SSO login or temp password is being used. A new icon on user dashboard will allow admin to reset devices if user is having trouble (shows when 2-factor auth is turned on).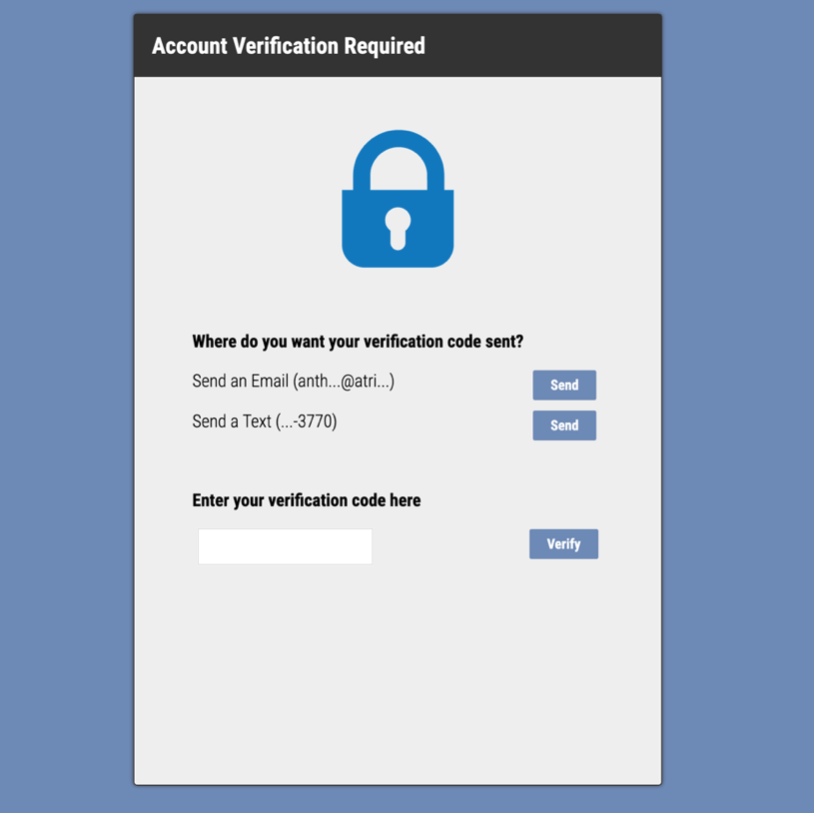 New Admin UI and Admin Themes
You can select from various built-in Admin UI themes to use, including the "classic" theme used in pre 10.8 versions, and several more modern themes.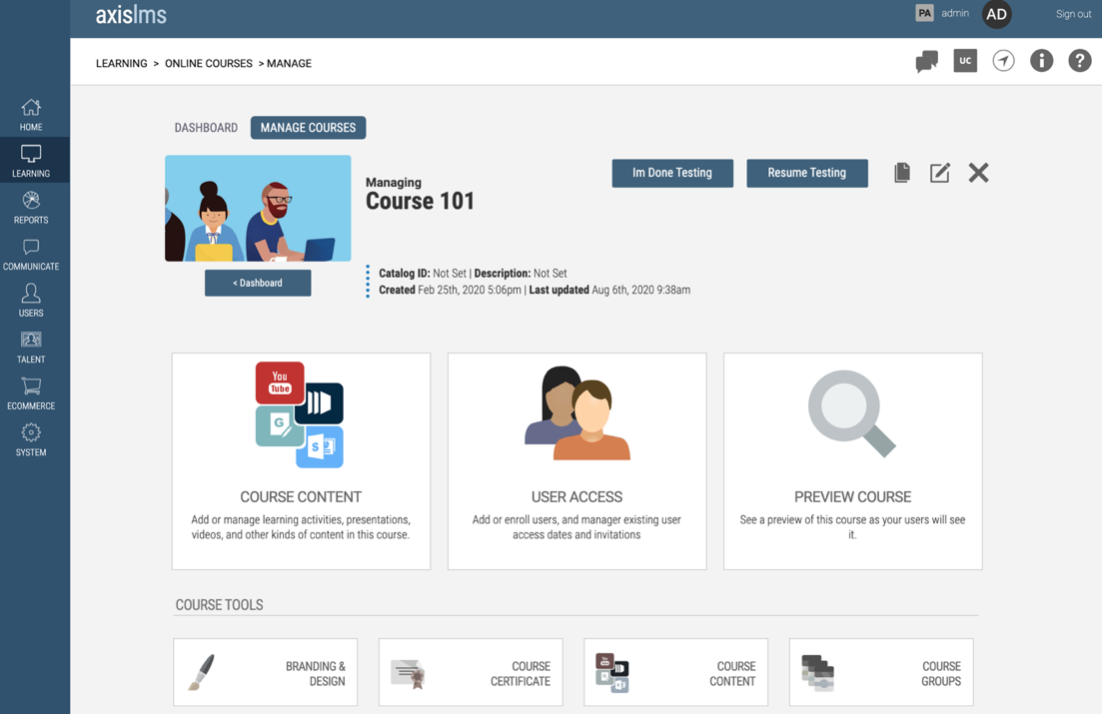 In addition, Enterprise systems can now be white labeled with elimination or replacement of 'Axis LMS' branding, and custom logos.
Create Unlimited Dashboards
Create unlimited Dashboards to the admin home screen, along with several tools and functions to manage the multiple dashboards.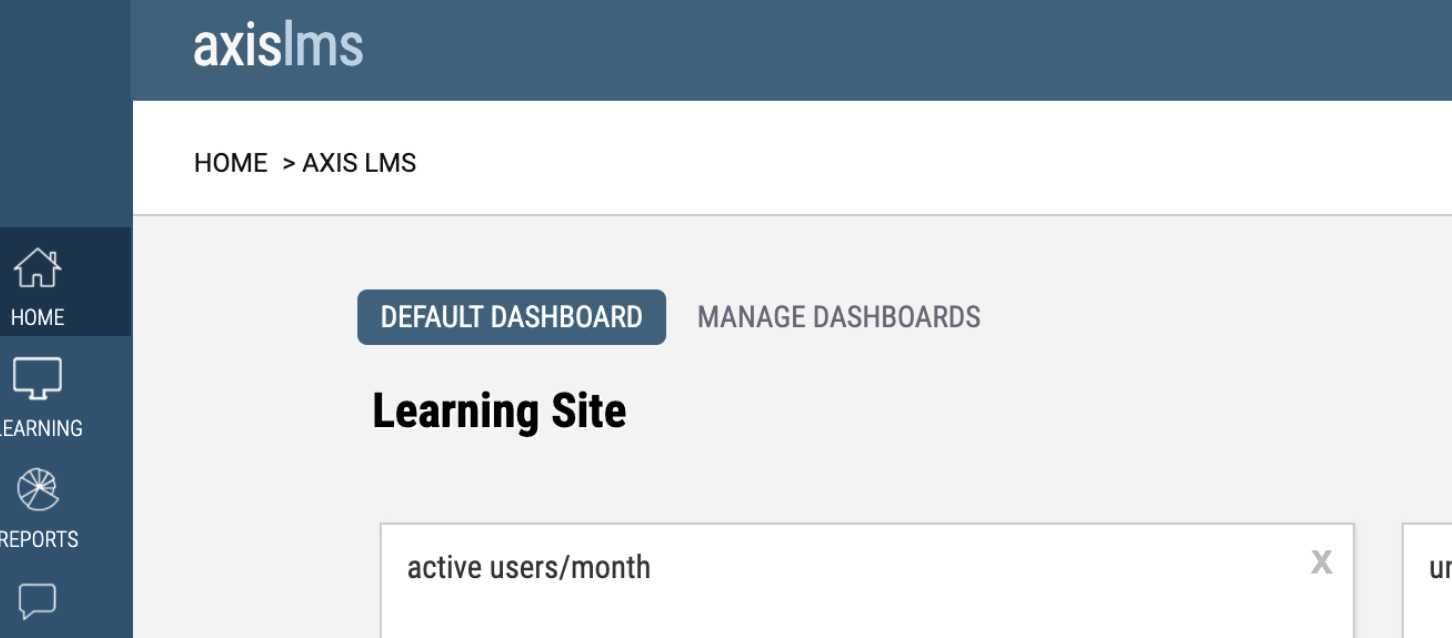 Google Integrations
We have added in 2 new Google integrations – Google Sign-in for seamless SSO, and Google Analytics for tracking traffic on your account website.
Advanced Configurations
A new 'Advanced Configurations' area has been added to the System > Partition Account area. From here, you can now control many of the 'hidden' settings for your system which used to require special requests to the Atrixware helpdesk.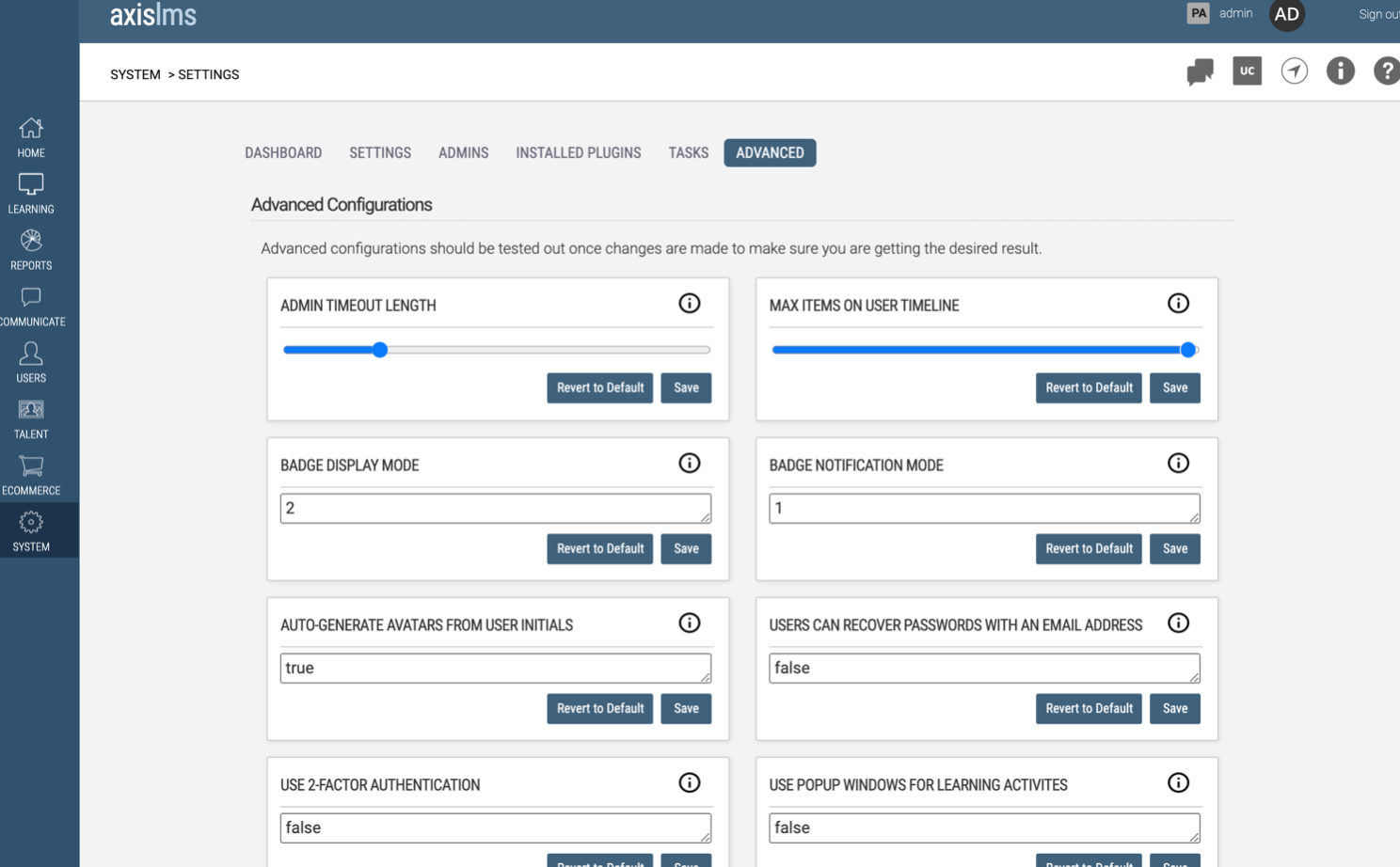 User Profile Form Enhanced Custom Fields
Custom fields can now be set up as a variety of different kinds of fields, and can accept validation settings to force entry of data in a certain format – and the validation runs in real time in the preview so you can test your validation and make sure it works as you need.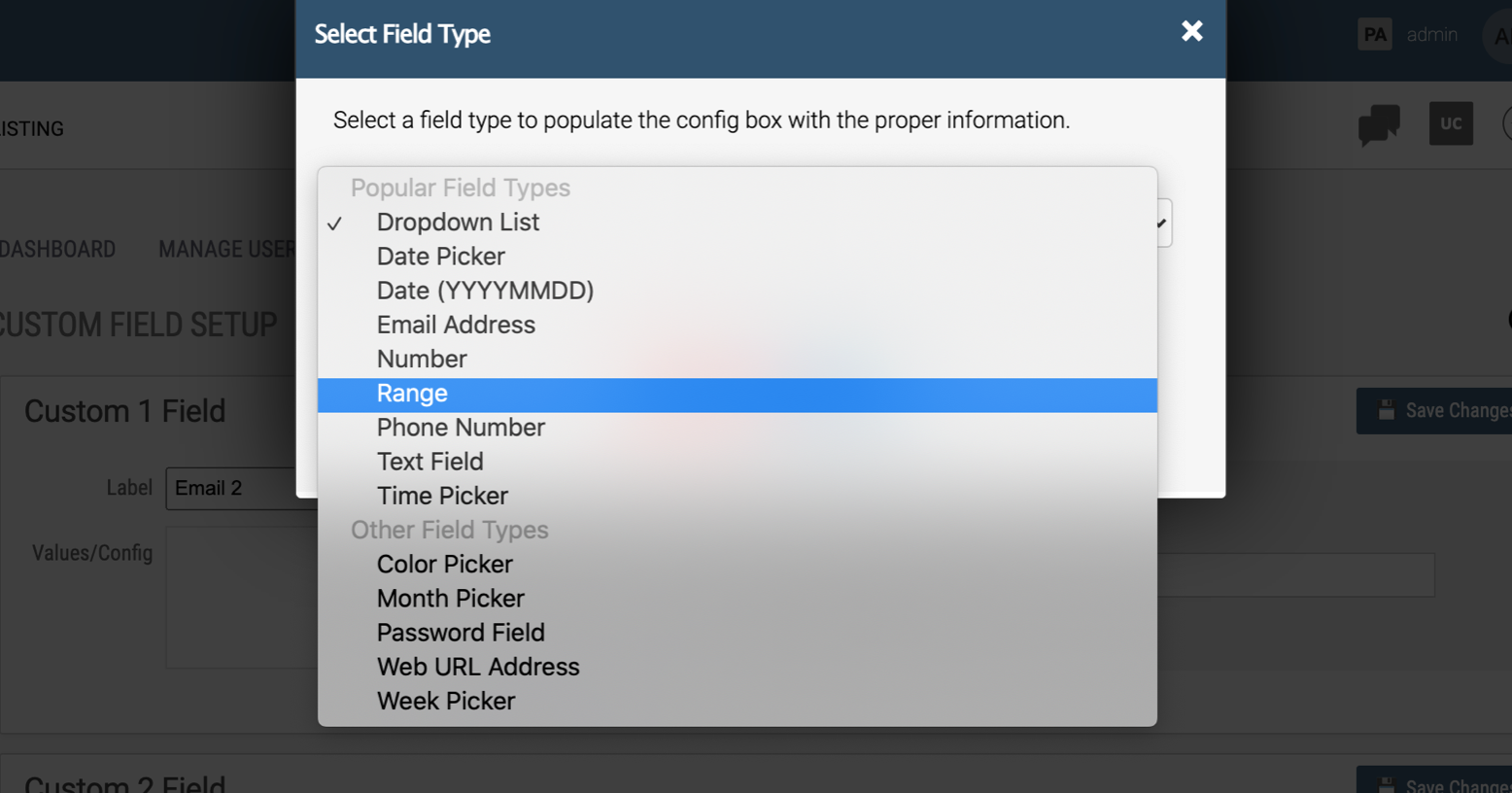 Profile Form Designer
User Form Designer added to enable you to create the form contents and layout that you, sub-admins, and managers use to enter in user data. Fields can also now be marked as required to force entry of that data (this is separate from the user-side form which uses its own configurable is-required logic).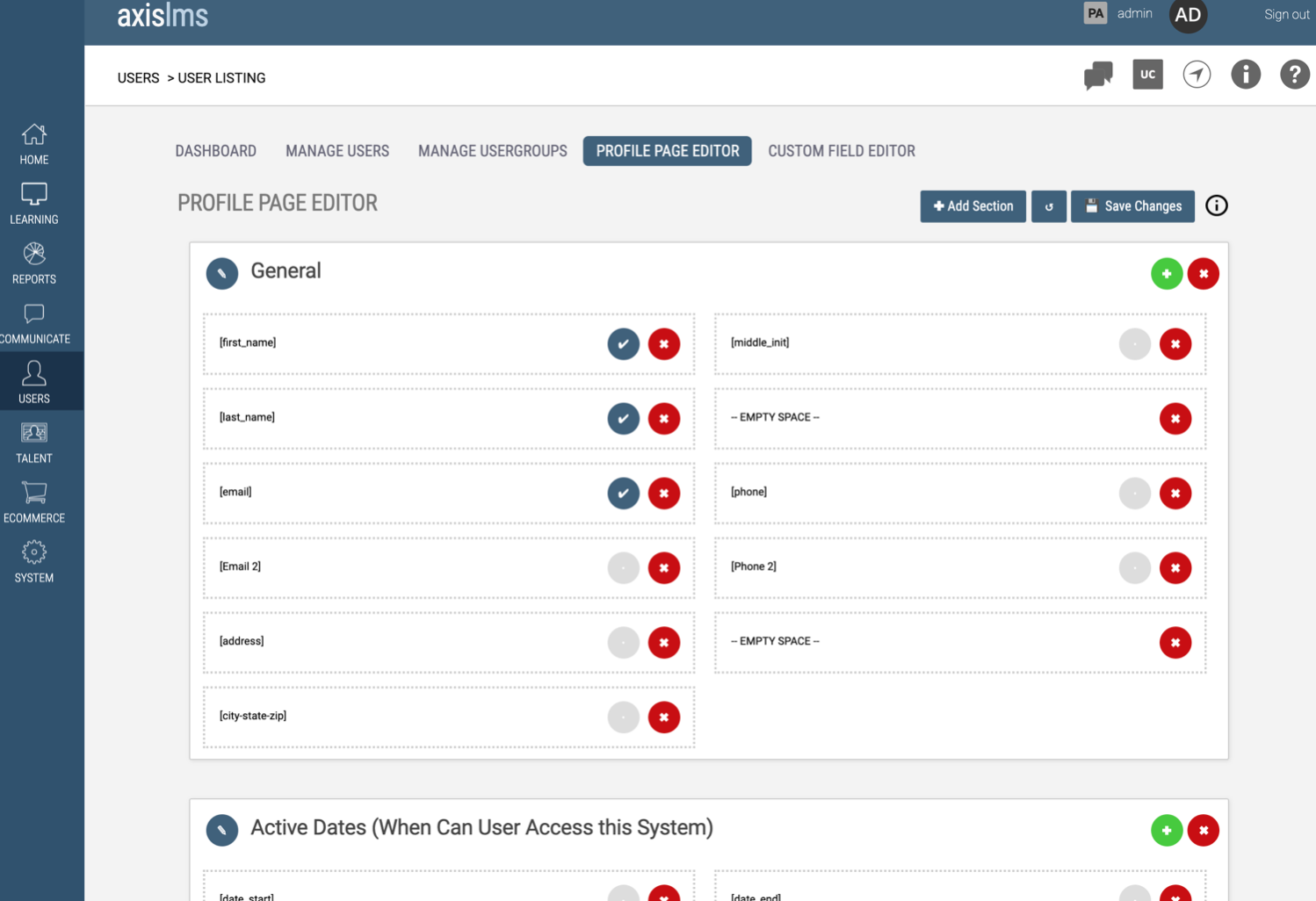 Dynamic User Avatars
User Avatars now auto-generated (2 initials) by default. Can turn off from the new Advanced Settings area (in System > Partition Account > Advanced Configurations).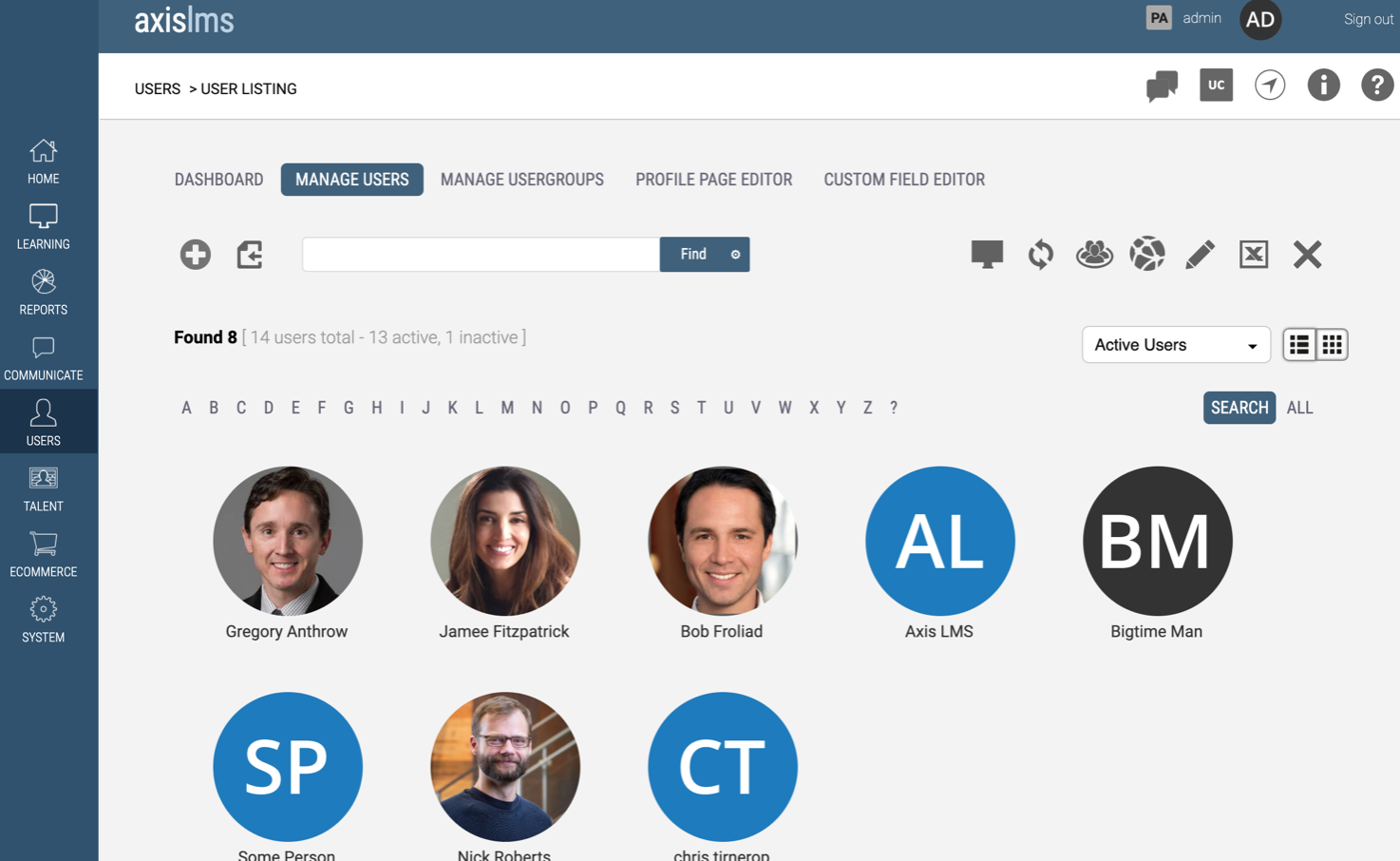 In addition, 6-letter dynamic thumbnail images are also available for courses.
System and Course Invites Now Editable
You can now modify all previously un-editable System Invitation and Course Invitation emails from COMMUNICATE > MAIL SERVER SETTINGS > INVITATIONS.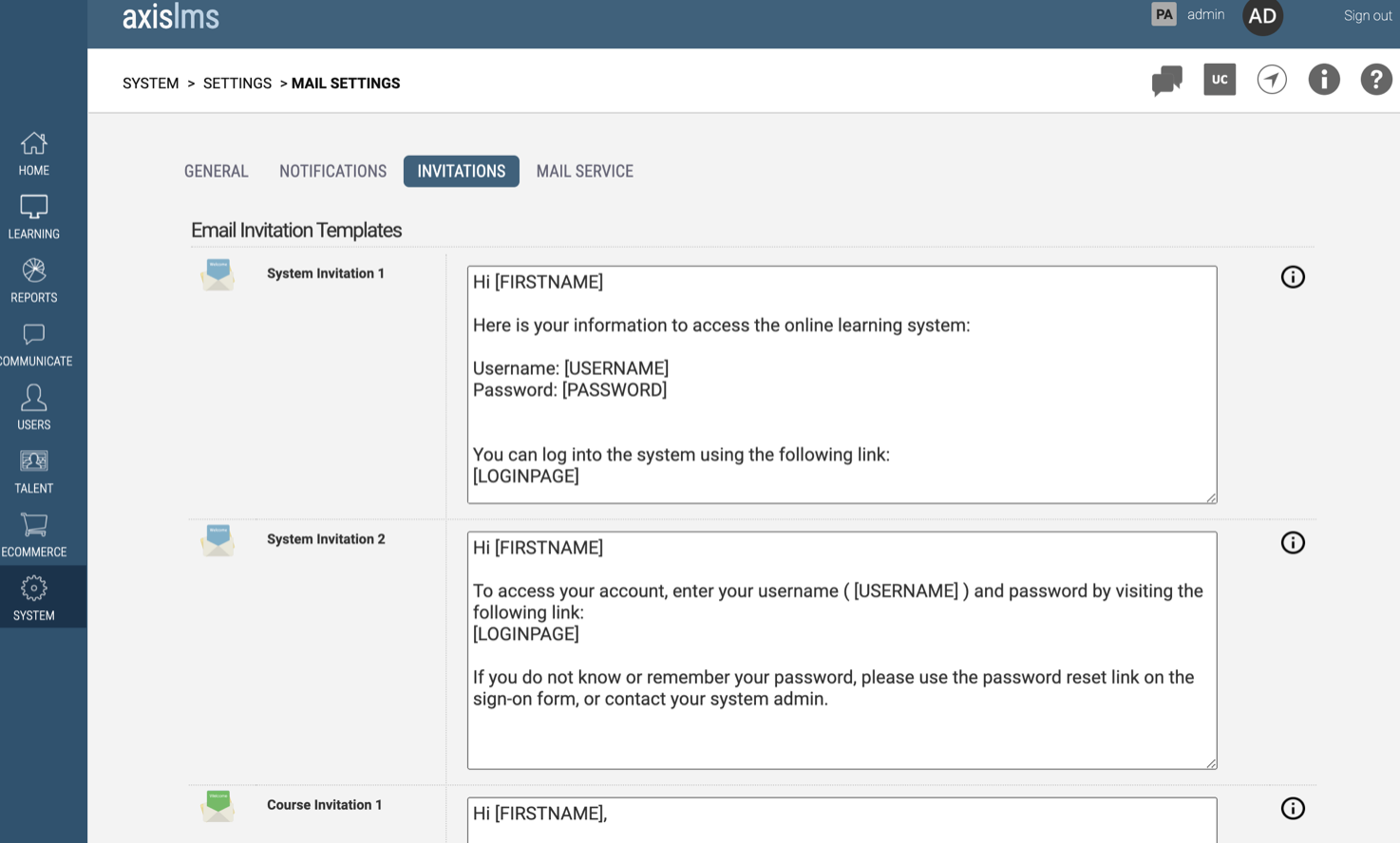 Dozens More Features …
We have added over 100 new features, enhancements, and fixes to Axis LMS 10.8, and of course we can't mention them all in a blog article. If you would like more information on what's new in 10.8, contact your account rep, or contact the sales department at 1.866.696.8709.