Enhance Your E-Learning Programs & Increase Profits by 24%
Introduction
Most of the business world is depending upon digital platforms to conduct their business. Corporate companies provide digital training to their staff, conduct meetings online, and encourage their workers to work from home. Web solutions get used extensively to conduct client and colleague meetings, give presentations, and showcase sales pitches. E-learning is an integral part of this transformation as the employees need to get trained on how to use various digital platforms, how to troubleshoot real-time connectivity issues and learn to use the digital tools to work smart in a short time
Demand for E-learning
Learning Management System or LMS is a constantly evolving field with abundant technologies at its disposal. The demand for e-learning increased substantially in the past year. But there was a wide gap in tutors and companies that provide proper high-quality, attention retaining content.
Many kids on YouTube get millions of views, while the corporate companies spending thousands on training their employees on software get very little engagement.
It will be very beneficial for several tutors and corporate companies to understand how to conduct engaging classes through e-learning. Following a few do's and avoiding inevitable mistakes will create exciting content that benefits the viewers and the tutors extensively. The pandemic-prone world has not only made the students dependent on E-learning, it forces their working parents to conduct their profession digitally, and they need to learn a lot to adapt to the new age expectations.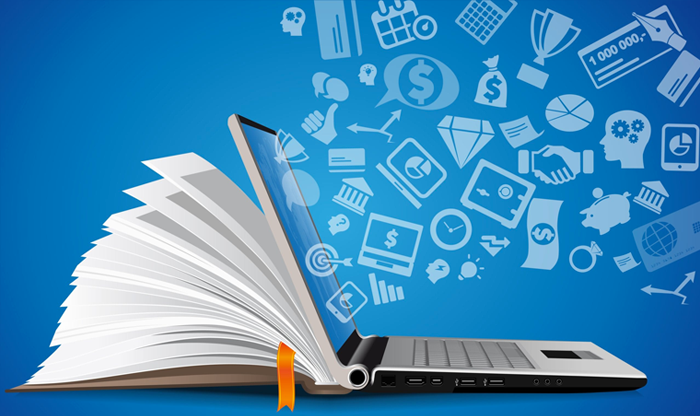 A Real-time Example
John Caldwell owned a gym that also sold some fitness goods and sporting equipment. When the pandemic forced John to shut down his gym and physical shop, he was left with ample time and scarce resources to meet the family expenses. He teamed with his college-going kids to create a YouTube channel that taught about home fitness. He set up an online e-commerce store that sold sporting goods and fitness equipment packages to local and international customers.
John had to learn
How to set up and run a website and YouTube channel
He learned to optimize the channel and his website
He learned to take attractive photographs and create ads
He learned about social media to promote his business
John also learned how to manage the order and dispatch CRM
John learned all this within three months with the help of his children and three courses he took online.
John used an e-learning platform where he took a beginner-level web-designing class.
John signed up with a person teaching about digital marketing and drop shipping.
He also attended a three-day webinar about using social media to leverage his new business.
According to John, he only completed around 50% of the self-paced online class as he lacked the self-motivation to learn everything. However, he finished nearly 83% of the digital marketing class, which the instructor taught one-to-one. The webinar he attended with others got completed fully as the online participants worked in groups and were allotted a specific time to complete tasks.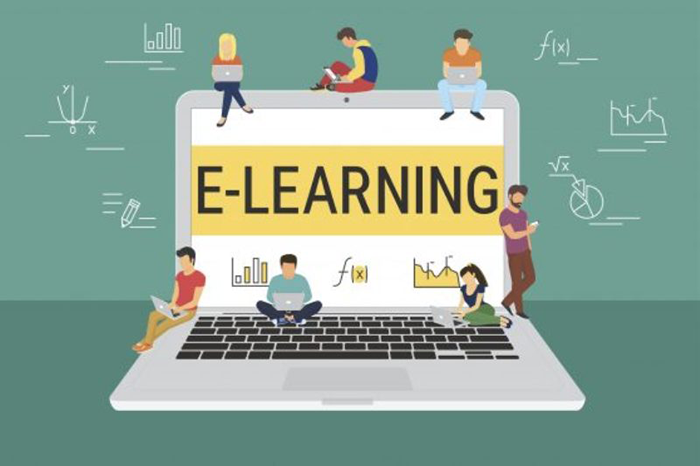 Declining Self-Paced Studies and Booming Direct Online Training
Statistics states nearly 77% of online companies use online training to empower their employees with new skills. Just like John's experience, self-paced courses have only a 42% completion rate. On the other hand, group learning with an instructor gives the highest completion rate. Weekend webinars or three to four-day classes taught to a bunch of viewers, sometimes hundreds or thousands of them, have enormous reach.
A recent one-day webinar or digital marketing conducted by SuccessGyan in India had nearly 4,000 participants, and more than 50% of the participants finished the entire course. Classes taken by individual tutors one to three times a week have high completion rates too. But the participants tend to skip the complex parts if it is too much for their knowledge.
Micro Learning
Micro learning is a concept designed specifically for people who feel overwhelmed by too much information. It is a fact that employees working in top corporate companies are required to spend nearly 1% of their time
To must keep themselves updated regarding the new trends in the industry
Learn about new company policies and rules
Familiarize themselves with new tools and software
On average, every employee must spend nearly 20 minutes to half an hour of their working week for regular training. Micro learning divides this time into the 5+ minutes of training every day and uses
Newsletters
Attractive graphics
Animations
Videos and
Interactive forms or tests to enrich the employee's knowledge
Most employees like micro learning because they find it easy to absorb small chunks of information and retain them in mind rather than sit through a half-hour-long learning session.
Micro learning is the basis of e-learning in most webinars, and direct sessions as the tutor make learners see a 6 to 10 minutes video and engage in interaction. The interaction might be in different forms.
It might be a small test on what they have seen so far
The learners might get asked to do a task like creating an image or doing a program
Reflection about the video
Question and answer session or
Review on the session
Such interaction helps the pupil learning absorb the subject matter better. Even a simple button click for a small test will make them concentrate more on the task at hand, rather than daydreaming, sitting in a seminar or meeting.
The advantages of e-learning imparted in micro learning format are many. Let us explore some survey-based data.
Deloitte company research says employees enriched with micro blogging knowledge earn nearly 218% more revenue every day than those without training for six months.
Corporate companies can earn nearly $30 for every single dollar spent on training.
A company that spends nearly $1500 per employee on training annually gets around 24% more profits. The key reasons identified for the improved performance are …
Employees who get trained to use the latest tools and equipment work fast. They do smart work instead of hard work, meeting targets efficiently
Employees who learn the rules and regulations know the do's and don'ts well and don't spend time revising.
We have established how necessary training is for each employee. Now, we can explore the pros and cons of physical training and e-learning.
Physical training vs. E-learning
Physical Training

E-Learning Online Class

Pros

Direct interaction with the tutor
Chances to clarify doubt immediately

Pros

An effortless arrangement as tutors need not repeat the same concepts again and again. Employees can take it anytime they are free.
FAQ forms get used to notify doubts and get them cleared.
E-learning is cheaper and less time-consuming as video recorded once can be used to train multiple batches

Cons

Time-consuming.
Need extra arrangements, like a room, audio-video equipment, etc.
Employees and the trainer should make time for the session

Cons

Missing direct human interaction.
Employees can skip without listening or be engaged in other work while video is running.
How to Make E-Learning More Effective?
There is no doubt that e-learning will rule corporate training and student learning in the next decade. The slow but vast spread of e-learning intensified due to the pandemic. Universities, research organizations, and entrepreneurs will give massive attention to online education, presentation, and working as they need the hour.
Getting ahead of competitors in e-learning means designing innovative strategies to retain human attention, increase interactive learning and overcome the background distraction challenges. E-Learning can be made as good as face-to-face teaching or even better by paying attention to these three points.
1. Improved Presentation
Improved presentation is the key to capturing the attention of the viewers. Tutors can improve the quality of online courses by using the proper lighting and angle to make the instructors look professional, vibrant colors and attractive animations wherever required, adding shadow effects, funny graphics, lively texts, and much more.
Professional video artists can breathe fresh life into boring educational videos adding massive depth to each frame. E-learning videos should get designed to capture the viewers' attention in every frame, like an ad film that conveys the message within a minute. Most micro learning videos have four to six-minute content. But they use several video techniques and stunning animations to make the video extremely interesting and funny. The viewers retain the content in their minds for a long time.
2. Direct Tutor and Pupil Interaction
Live streaming classes and direct face-to-face classes can solve the missing direct human interaction problem as the instructor talks directly to students. The tutors should always give importance to maintaining professional quality teaching during live classes. They can use attractive backgrounds and keep changing according to the session. They should use professional lighting and set up the right angle to ensure they look great. Proper sound systems are also a must, and a background team working on adding required animations and interactive graphics when the tutor is training the viewers will improve the quality of the training.
Most of the tools necessary to create broadcast-quality videos are available for free online. Several virtual workers are ready to spend a few hours to help you get the professional quality video that captures every viewer's attention. Use a mobile prompter software to ensure you write the script beforehand and have it for reference. Tutors can improvise on the go, but having a prompter script will help them talk without taking a pause quickly.

3. Attention Retaining Tips
Another important way to retain the attention of people is by making them interact regularly. If it is a direct webinar or live streaming class, the tutor might ask them to type an answer into the query every five to ten minutes. For example, they can ask, "Do you agree with me? Type yes in the chat box if you do so.
The tutor can give breaks after 20 minutes and make the participants fill a form or click on a small interactive test with small buttons. The tutors should work towards constant engagement and improvement.
Unlike actual classes, the viewers might be engaging in several other activities in the background. Doing such things will make the viewer listen better to the tutor.
Further, they can make the viewers talk in between, leading the class to the next session, assign one person to collect the doubts, and make one person note down the key points to share with others later.
Taking turns to do such works will make the viewers listen carefully to the class instead of playing a game on their mobile and listening half-heartedly. Keep the length of the sessions as short as possible, convey the main ideas and assign further reading or a task to the viewers.
Things to Avoid
Black and white or too bright colors
Bad lighting and sound with a background whirring noise
The wrong angle makes you look shaded, dark, or unpleasant
A bland presentation without any attractive techniques
Single person talks or lectures which lack all form of interaction
Tutors can do most of the animations required through PowerPoint, and video can be edited using various commercial and free video editing software.
The corporate companies deciding to use professional quality training online should work with educators and technicians to create stunning videos. They should also make an expert data analyst gather the interaction rate, viewer's attention retention rate, and feedback regarding the video. They should strive for continuous improvement to achieve a 100% attention rate from their employees during the training sessions.
Micro learning videos often ask the viewers to rate them at the end and make them write a few sentences regarding the video. The data analysts do a great job analyzing these comments and converting them into metrics useful for the tutor.
Conclusion
E-learning is extremely important as it drives massive profits to people all around the world. Employees trained properly in current trends and using the proper tools fetch more profit to the company. Besides, e-learning has become the need of the hour after the pandemic had made learning and working from home compulsory. Online training can be made extremely interesting by following a few steps highlighted here and avoiding the most common mistakes listed.
Understanding what e-learning is and exploring the different ways to make it attractive for the viewers will make the schools, universities, and companies enrich the knowledge of their employees in a much better way.