Pre-Packaged Training Content for Axis LMS
Train Employees with Training Courses from the Worlds Leading Content Publishers!
Over 20,000 Titles to Choose From
No other company offers more variety and title choices. Whether you are looking for content to use to supplement your in-house training courses, or intend to use pre-packed content short-term while you build your custom training library, chances are, you will find what you are looking for among the huge selection of titles across hundreds of categories of topics, from the worlds leading content publishers.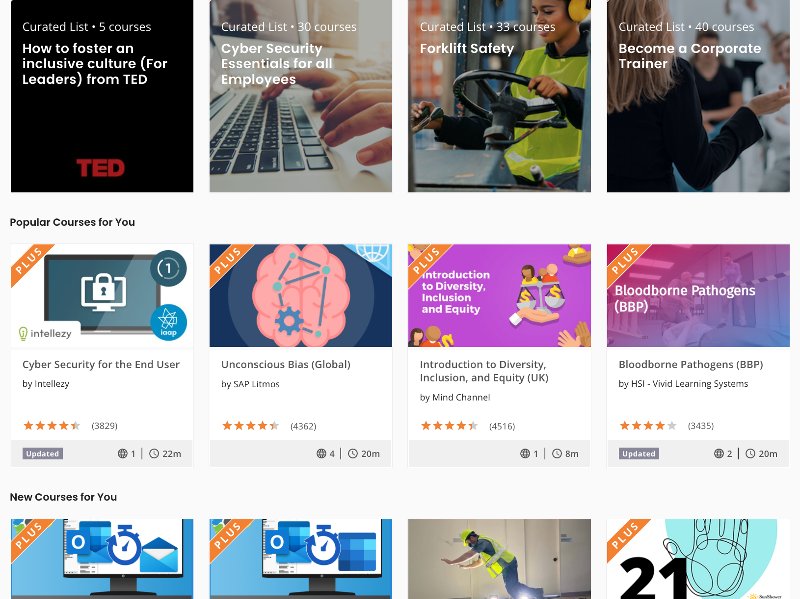 Multi-Lingual Titles
The available options for localized content features a comprehensive and localized selection of online training courses. Over 15 languages available to maximize your reach.
Accessibility / 508 Compliant Titles
Over 4,000 Training titles are 508 Compliant, meaning they are usable by persons with disabilities and/or are visually impaired.
Flexible Licensing
One size doesn't fit all. Multiple licensing options help your organization maximize your training budgets, and align training initiatives to your business process. We also ofer Axis LMS Content+ with 100 pre-curated titles pre-loaded for an instant training program for your employees.
Sample Content Collections
Here are some example content collections picked from the over 20,000 available titles.