LMS for Hospitality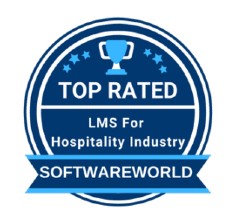 If you run a small restaurant, manage a large resort, or any hospitality business in between, effective employee training may be an ongoing issue for you. Like others in your industry, you most likely face the same unique challenges - the big one being high employee turnover.

Proper training is an essential part of your business - in providing excellent customer service, as well as many other areas.

What does your current training process look like? Is it hitting all required goals?

If your training is not working, it's time to consider a learning management system such as Axis LMS.
Top Benefits for You
Why Axis LMS for Your Organization?