Working with Checklists in Axis LMS
Checklists are a way for Administrators and Managers to track a User's progression and competency in activities outside Axis LMS. Completing Checklists can be either administrative-only, where a manager or admin checks off individual items for a user; or collaborative, where users can also check off items from their checklist.

Once created, Checklists can then be added to Courses and the User's Learning Portal. When added to a Course, a Checklist can be used as a piece of tracked content; which means it can be required for the course's completion, and help gate aspects of the course through use of Course Page Rules.
Creating a Checklist
Checklists can be created from the Talent area of your Axis LMS. When managing your Checklists, select the option to "Add a New Checklist".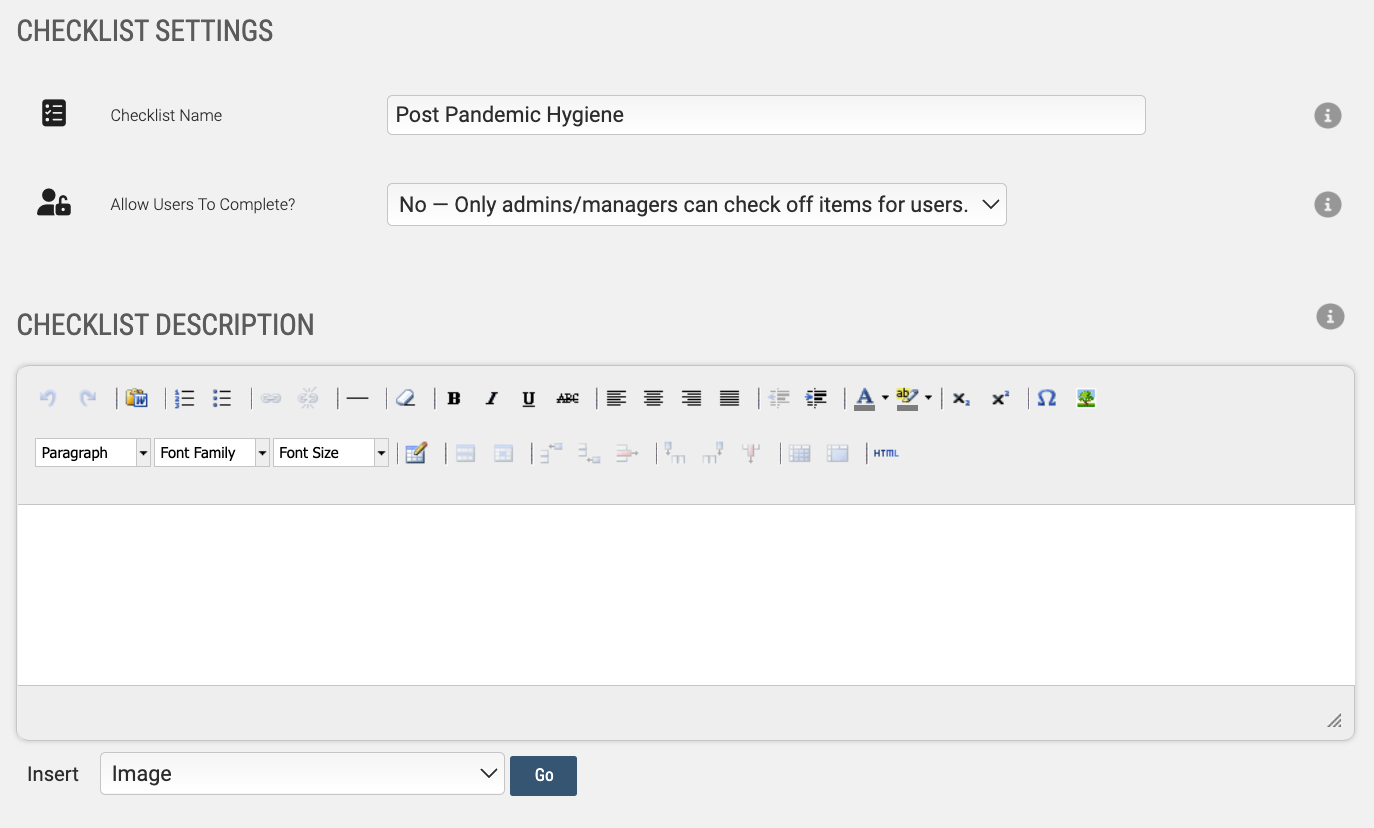 You will now be prompted to fill out a few items:
Checklist Name

:
The name of the checklist, and how it will present itself to users*
User Input

:
Decide whether or not users can complete items on this list, or if items must be checked off for them. Regardless of the option selected, users will always be able to see their progress in both the Course and Learning Portal widgets.
Description

:
This is both admin and user facing. You may use this as a way to communicate to your users and managers what the Checklist covers.
Checklist Items

:
The substance of the Checklist; individual items are added to the checklist, which can be re-ordered via drag-and-drop. A user must have all these items checked off in order for the checklist to be considered complete.
Assigning & Viewing Checklists
Checklists can be manually assigned to individual users. To manually assign a Checklist, select the User from your Manage Users screen, and select "Manage Checklists". Once there, select a Checklist you would like to assign to the user, then click the "Assign & Manage" button - next to the dropdown.

Each Checklist will give you a quick view of the user's progress, and the last time it was updated. You can view more details about the user's progression, and check off items for them, by clicking the "View" button. Clicking the "Reset" button will undo any progress the user may have made in the Checklist*, setting them back to 0%.
*

If you are using the checklist within a course as a Web Object, you may want to reset the course if your intention is to have them complete the checklist as part of the course again
Adding Checklists

In order for a user to be able to view their own progress in a Checklist, it must be added in the form of a widget; either to a Course, or their Learning Portal.
Course
Like most course content, Checklists can be added through the Course Builder. From the Course Builder, select the "Browse" tab to look for Checklists you've already created on your system.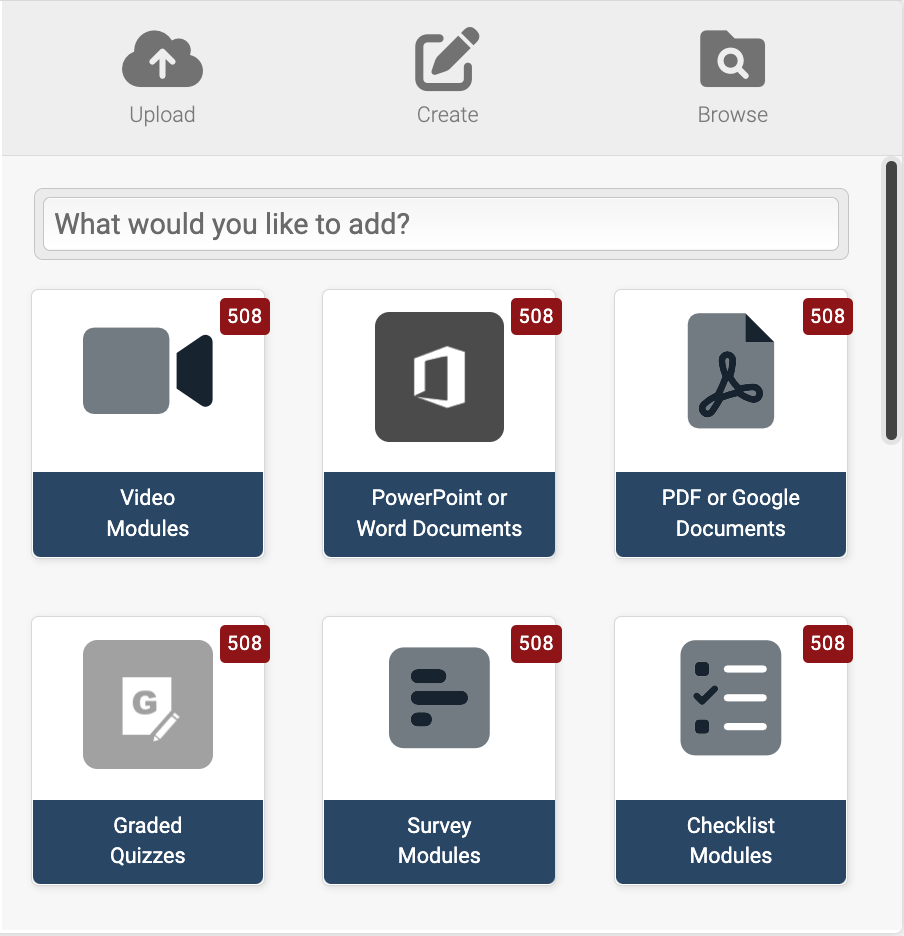 Learning Portal

Like all Learning Portal widgets, you'll want to edit the page you intend to add your Checklists to, then browse the widgets; Checklists have their own category to make finding them easy.