Using your LMS to Create Additional Revenue
If you're not already selling through your LMS, Axis LMS has all the incentive for you to start today. The Content Library offers a vast amount of modules and courses designed to either stand alone, or accompany your own content. Content from the Content Library does cost a nominal fee to you (varying on the specific course); however, this fee can be passed on to the user. And through the use of your cart, you can begin selling this content at a price to not only cover your costs, but also to make a profit.

Step One: Setting Up The Shopping Cart

Already selling through Axis? Skip ahead to Step Two.

Start at..
E-Commerce > Shopping Cart > Manage User Store Settings > Simulated Checkout: Authorize.net OR PayPal [select one]. Fill out the rest of the Payment Gateway information (API Login & Transaction Key OR PayPal Business Email Address).

You will need to have a merchant account with one of these Payment Gateways to begin selling through Axis. To sign up for an Authorize.NET account see here.

There are many other settings available on this page (Failed Order pages, Terms and Conditions, Notification Emails, etc.), but for the Shopping Cart to function, the only required fields are under the Payment Gateway section.

It is highly recommended that you thoroughly test that the cart is functioning before introducing it to a paying audience.


Step Two
: Selecting Content to Add

This step can take a while, as it is where you decide what content you want added to your system. To browse the Content Library, you'll want to open up the Content Library.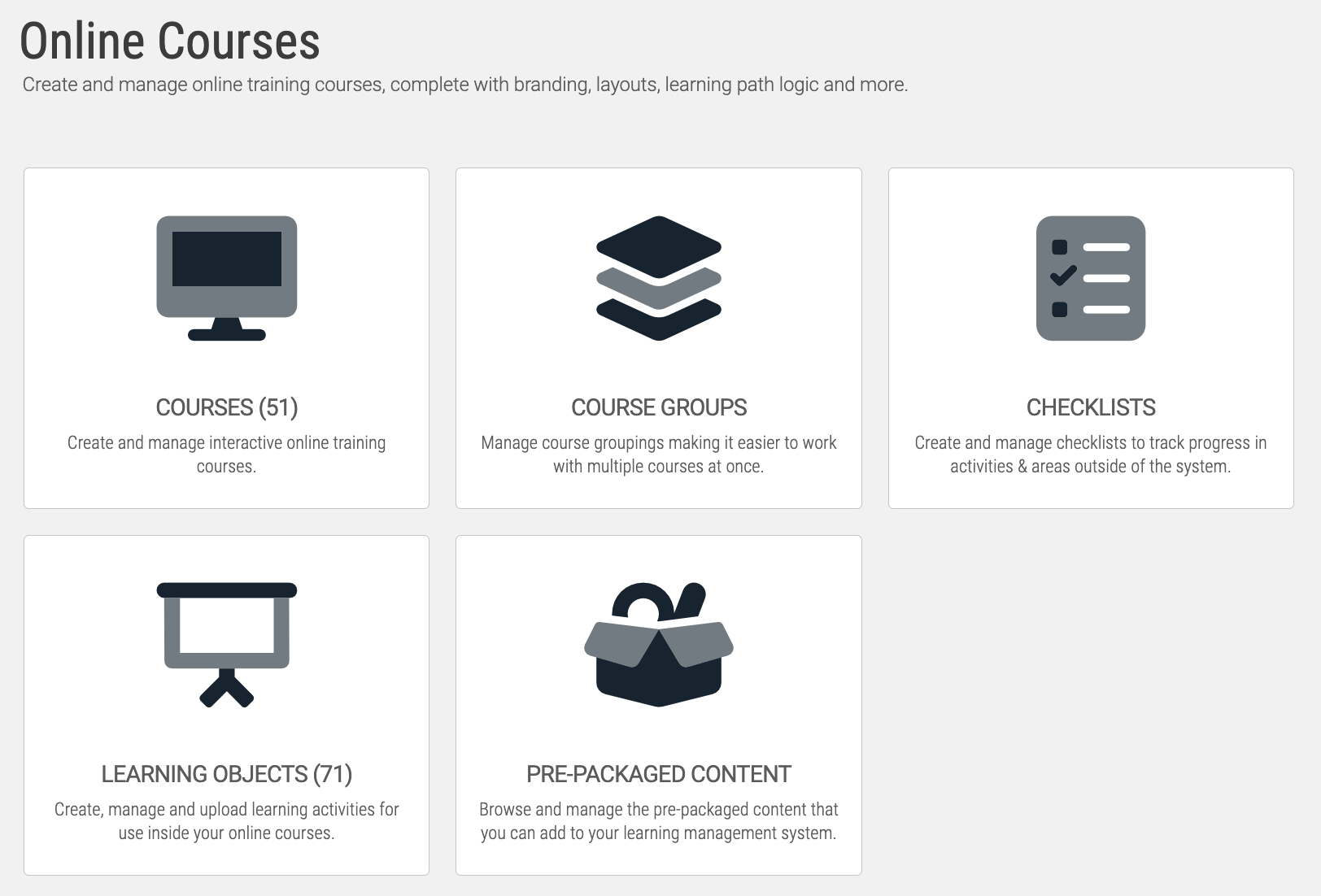 With your Content Library opened, you can browse through content, manage your purchases and sync your purchases to the LMS.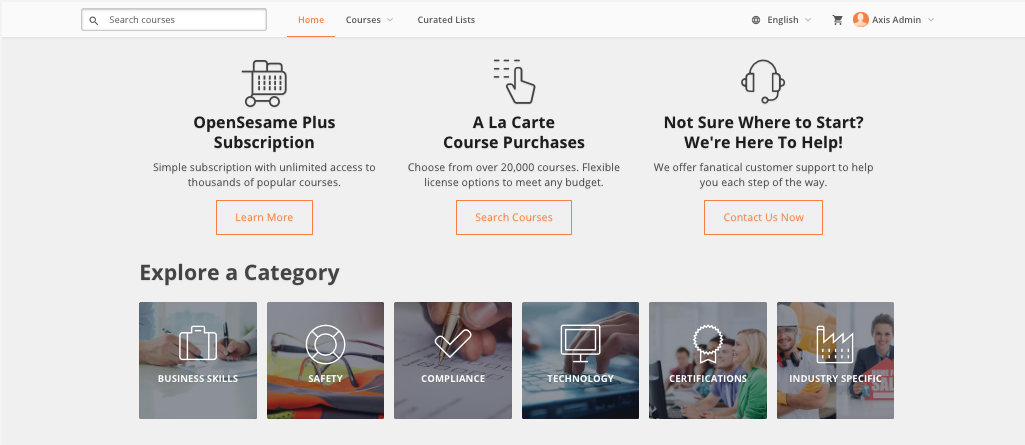 Home

:
from here you can begin exploring content by categories or contact OpenSesame
Courses

:
search from over 20,000+ courses by category or keyword
Curated Lists

:
these lists save you time finding and evaluating the courses your learners need
OpenSesame+

:
signup for OpenSesame+ and unlock a full library of courses without worrying about the cost per course
My Account

:
manage your content purchases and sync your purchased content to Axis LMS from this area
To add new content, begin by searching through the courses by category, keyword or industry. Once you've found some content you want to add, click on the course tile. From here you can purchase the course by volume or pay per seat (these options vary by course). You can also read a description below the payment options and see key facts about the course down the right side of the screen.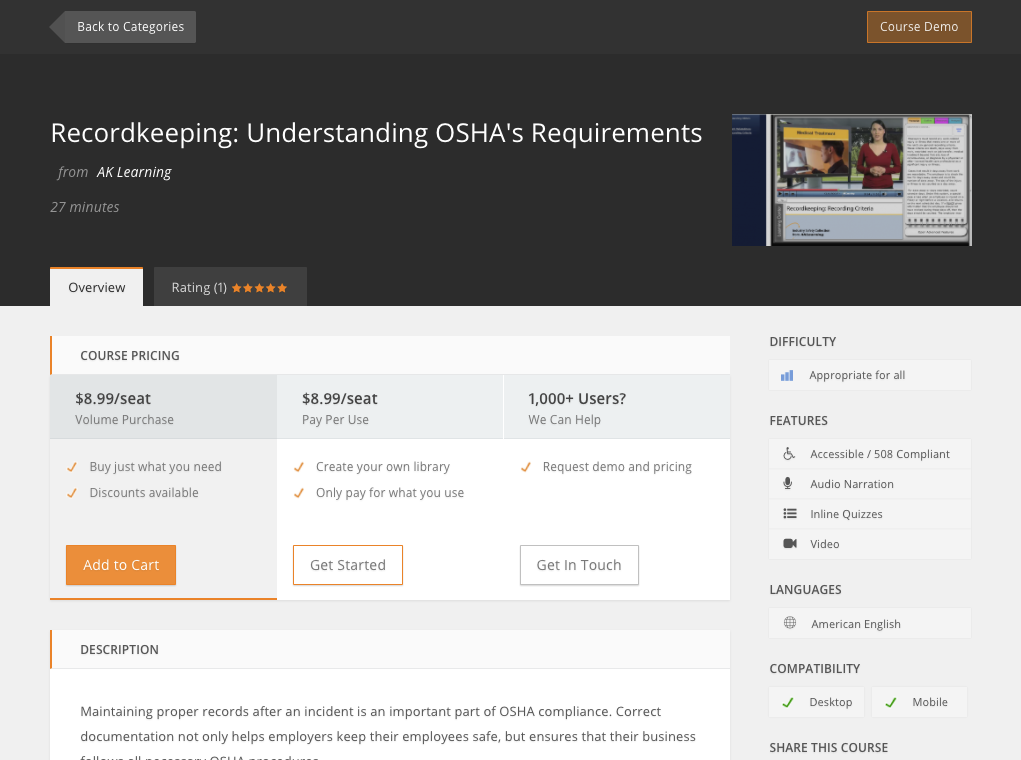 There's no right or wrong answer regarding what content to bring into your system, but some questions you may want to ask yourself:
Am I selling this content as standalone content?
Am I filling in gaps left by my own content?
Will my existing audience be interested in this content?
Do I have the resources to market this to a new audience?
There are obviously dozens of questions you can ask yourself when deciding what content to add, but if you're still on the fence, ask yourself a simple question: how much are you losing by not selling?
After you purchase your content, click on the My Account tab and add your content to your Sync Cart. When you click the Sync button, the content will be added to your LMS as a Web Object module. You can then add the content to a course.
To add the module into one of your existing courses:
Learning

>
Online Courses

>
Work with Courses

>
Manage

>
Page Manager

>
Edit
Page

>
Edit Section

>
Browse

>
SCORM Modules

>
Add

.



To sell the course by itself:
Learning

>
Online Courses

>
Work with Courses

>
Manage

>
E-Commerce Settings

>
Sell Course

:
Yes
Make sure you're selling the course for at least the amount the content is costing you.
Other ideas
With everything in place, you'll want to make sure that the content is making you more money than it's costing you. This can be done with as little as a $1 markup.
Discounts & Coupons
Both Discounts and Coupons can be used on Courses that use Content. You'll want to take steps to make sure that even if these are being used, you are still breaking even. See what Discounts and Coupons are active on your System by going to your Shopping Car.
Email Reminders
Now that you're selling content, you may be able to take advantage of pieces of your system you previously had no use for. Using Event Triggers, you can have emails sent to users who complete similar courses . You can also use Scheduled Emails to send emails to entire User Groups, or Users within specific Courses.