Using Embedded Office 365 files in Axis LMS
Office 365 is Microsoft's modernization of their enduring Office product line including popular standards such as PowerPoint, Word, and Excel. And while Axis LMS does include its own file conversions, Office 365 allows you to offer your Office products more faithful to their online forms. With the embedding options offered on most of the Office products you're already using, you can embed and track your users activities in the files they access through your LMS.

Getting the Embed Code

To get the embed code for your (in this case) PowerPoint file, you can follow the steps in this article.
With your presentation editor open in a browser, select the
File
ribbon.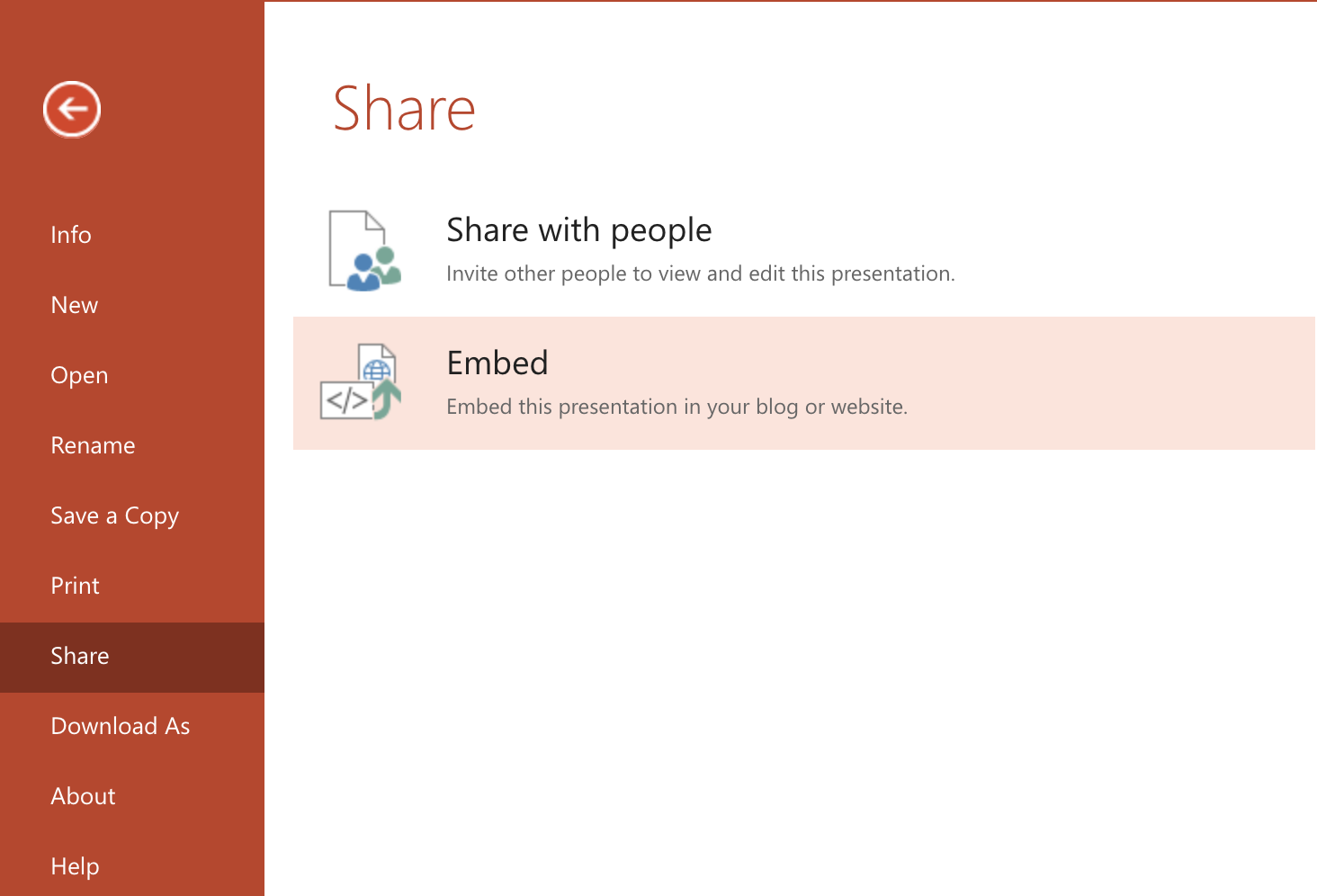 Next, click
Share
, and
Embed
A window should appear, allowing you to specify how to display the presentation. After making your display changes, copy the embed code to your clipboard; located at the bottom of the window.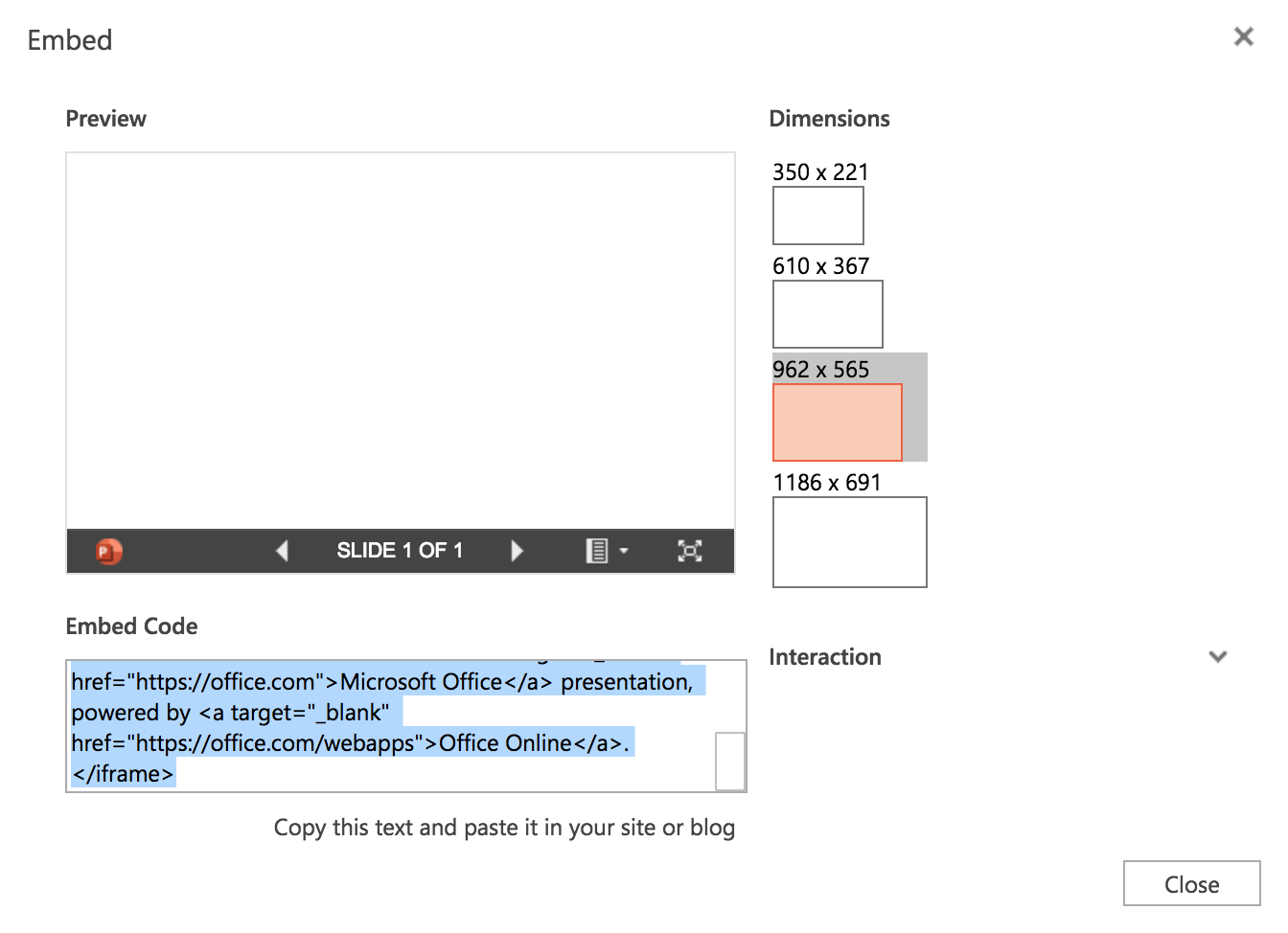 Creating your Axis Learning Object

Like other externally hosted pages, you'll begin by going to Learning > Online Courses > Learning Objects, then creating a new Web Object. Look for the option "Other / Embedd Code".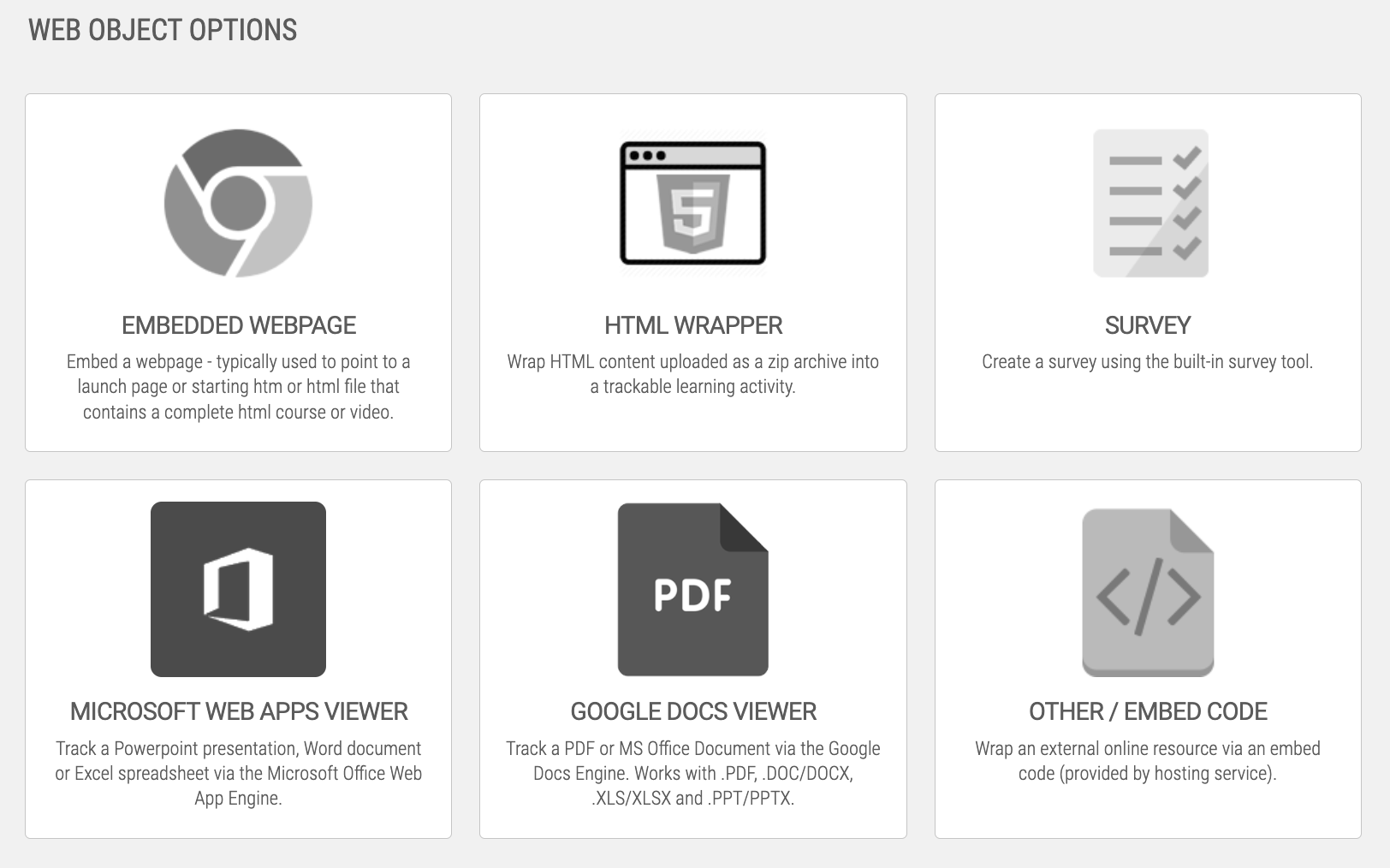 When prompted, paste your embed code, and name your Learning Object.
TIP
If you want the presentation to scale to the full-size of the window, Look for the piece of code inside the embed code that looks like this (Note the width and height numbers may be different ....):
width="476px" height="288px"
... and change to this ...
width="100%" height="100%"

After creating the Learning Object, you can Preview your Presentation to make sure its online format is faithful to its non-embedded counterpart.

After you're happy with the results, you can now add this to your courses as you would any other piece of material in Axis LMS, as demonstrated in
this article
.
---
If you do not already have a 365 account, but want to use PowerPoint, consider creating a Web Object which uses the Microsoft Web Apps viewer; or checking out some other delivery methods
here
.