Learning Cheatsheet - Changing Learning Object Icons
Whenever you add a Learning Object to one of your Axis courses, that module is given a default icon to help both the user and the admins distinguish what type of content it is. By using the "Change Item Icon" button, the admin is able to use one of hundreds of pre-populated icons.

And if you'd like to use your own icons, and logos, it's a very simple process.
Before uploading any icons you intend to use for modules, keep in mind that the pre-populated icons are 128 x 128 pixel square PNG images. You'll want to do your best to mimic these conditions to prevent your icons from appearing blurry or stretched.
To upload your own Learning Object icons:
System > Files > File Manager
Select the /_images/ folder from the leftmost menu, then open /item_icons folder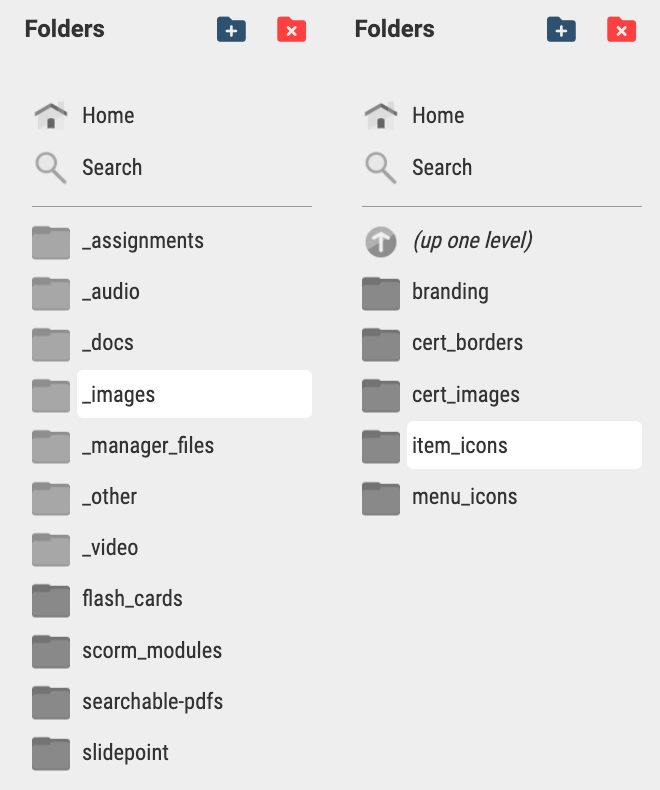 Select the upload button, and select your icon from its home on your computer.

After you've uploaded your image, your icon should now be selectable when you go to change your module icons.