Integrate Axis LMS with Your CRM via Zapier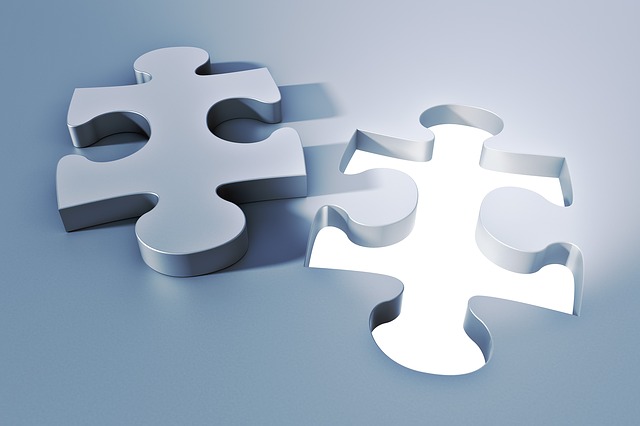 Integrating Axis LMS with 1,000+ Apps, Systems and Services is easy when you use Zapier.

Popular services such as Salesforce, PayPal, QuickBooks Online, and Zoho CRM can send data to Axis LMS, at which point you can perform actions on the data.

Using this methodology, you will be creating a 'Zap' — think of them as cause/effect scenarios. When something happens in some other system, this should happen in Axis LMS as well.



Don't see Axis LMS in Zapier?
(if you do not already have an account, you will be able to sign up for a free account)
Every automated action within Zapier begins by selecting the 'Make a Zap!' Button, while logged into your Zapier account.
Cause
A new contact is added to my CRM
Effect
Add a user to Axis LMS
After selecting 'Make a Zap!' you're going to need to select an App to retrieve data from. As the title of the article indicates, in this example, we will be taking data from Hubspot CRM and put it into Axis LMS.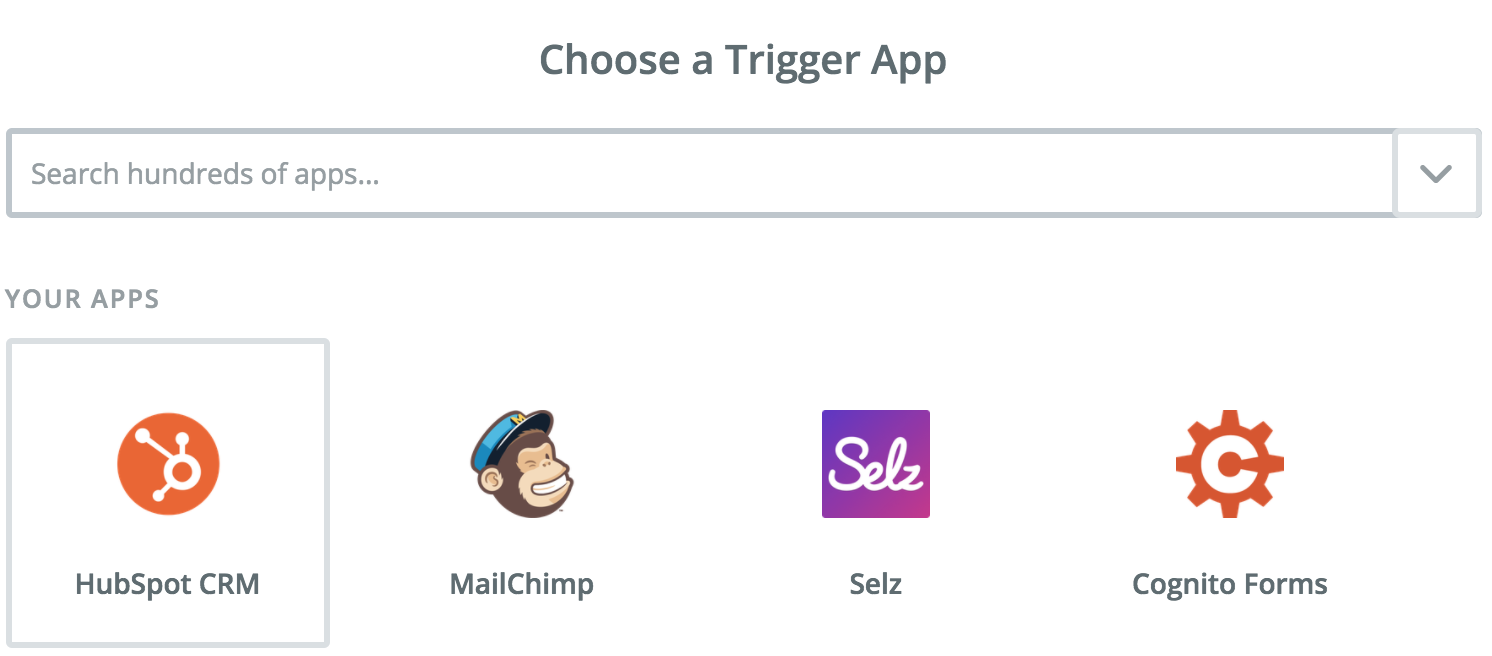 Next, you would select the trigger action that needs to occur inside the Hubspot CRM. For Hubspot, the example will be that you're waiting for a New Contact to be created.



After saving your trigger action, the next step is to select an Action.

First, select where you want the effect to occur, so you will select Axis LMS.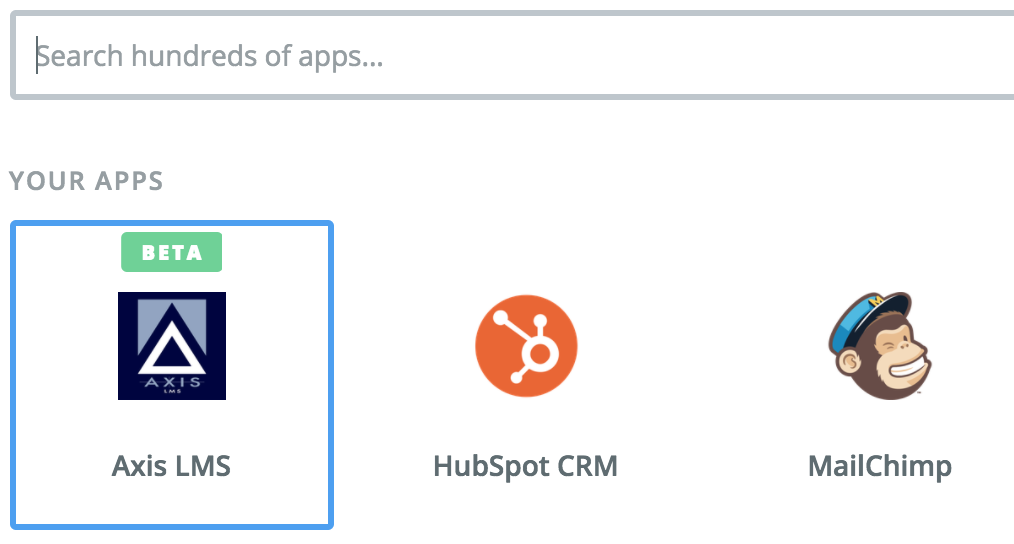 Next you will need to select which Action you'd like Axis LMS to take. For this scenario, we will be adding the CRM contact into Axis LMS.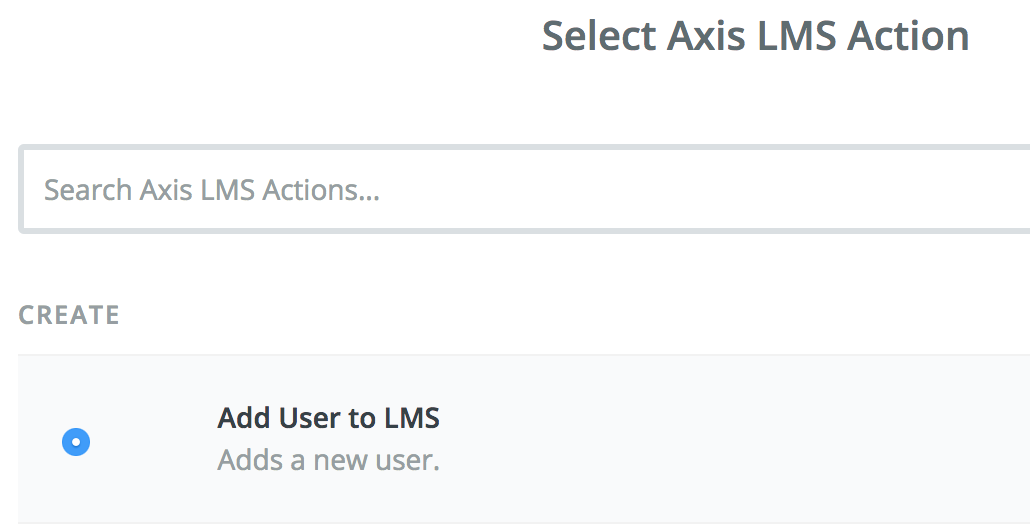 After connecting your Axis LMS account (system URL and an API key), you'll be brought to a form very similar to Axis LMS's own User Profile Editor. Here, you'll select how you want to utilize the information that Hubspot CRM is pushing, and format it in a way that makes the most sense for your Axis LMS system.

To see what information is available from your application, select the icon to the right of each field. When selecting fields, you can also link together multiple fields; allowing you to manipulate the data in order to adhere to requirements or a desired formatting in your Axis LMS system.

As always, the only required data to create a user in Axis LMS is their username; but you have full access to all of a user's profile fields, including their 15 custom fields.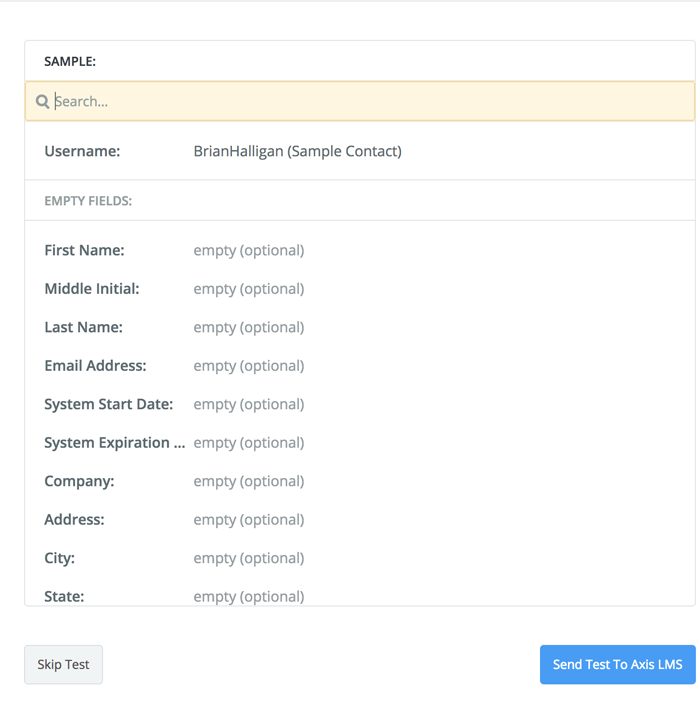 Once you've set up all the fields you want to populate with the Zap! Action, click the 'Send Test to Axis LMS' Button. After a successful test, you'll be given the option to save and name your new Zap! and optionally turn it on for your Zapier account. If switched on, every new contact that comes through your Hubspot CRM will be added as a user in your Axis LMS system.