Archive for June, 2017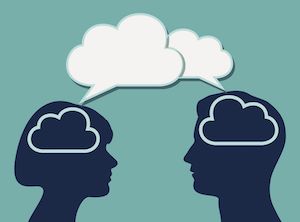 Email may be an efficient tool for communicating to entities not already inside of Axis LMS; but if you're relying on email for your users, you're missing out another forms of communication built into Axis LMS: Messaging.
If your go-to has always been email, then Messages will be extremely intuitive for you to pick up, as it can essentially be thought of as a built-in, internally hosted emailer. It communicates internally, so there is no chance of becoming blocked or reported for spam.
Here's how it works. As an administrator, open up your Communicate tab, then select the Messages tile. Now create a new message, selecting to send to an entire course, an entire usergroup, or to a specific individual. Now when your user logs into their account inside Axis LMS and begins navigating around, they'll receive a notification that someone has sent them a message; which they can then reply to, or act upon. It's a simple, and reliable.
Messaging can be modified to allow for either User-to-User, or User-to-Admin communication. User-to-User allows users to collaborate on a group by group, or a course by course basis; while User-to-Admin allows users to contact the Admin (or Sub Admin) for assistance on different items on the User Interface.
Just like emails, Messages can also be triggered via event triggers, congratulating the user on their score; or alerting the admin of a user's performance. (more…)
If you enjoyed this article please consider staying updated via RSS.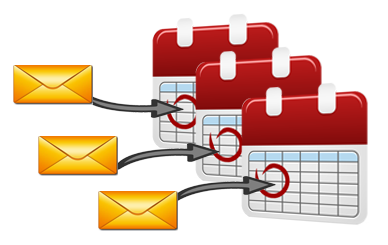 One powerful tool available in Axis LMS is the ability to schedule automated emails. This can mean sending out a weekly report to your HR department, System expiration alerts, or reaching out to your users who are struggling in different courses.
Scheduled emails enable you to keep your users engaged in their training by sending reminders out based off of different criteria such as their course progress, course average, or, when their course access or account is expiring. By sending out automated emails based off of the users' progress in a course, you can motivate them to jump back in the system and continue their course activities.
These automated emails are also a great way to send out course invitations to your users. Axis LMS provides you with a template that you can use for the course invitations, or you can craft your own invitations the users' receive on their course start date.
Most of these emails are created and monitored through the Communicate area, where you'll be able to create new automated emails, manually run your existing emails, and see what emails have already been sent. (more…)
If you enjoyed this article please consider staying updated via RSS.