Global Content Search in Axis LMS
The Global Content Search works best as a tool for systems where showing all content available is paramount. It is a single place users can go to view all content available based on a search they perform.
To enable (or disable) the Global Content Search on your user's Learning Portal, head into your Learning Portal Settings (the cog/gear icon) and look for the dropdown associated with "Content Search". By default, this will be turned on.

This is what the user will see on their end ...

When enabled, your Global Content Search allows users to search against the following items:
Online Courses
ILT Programs
Certification Programs
Articles (Online Documents)
Searchable PDF's
When one of these items appears in the Global Content Search, the LMS will behave different based on the user's relationship with that piece of training. For example, clicking on an Online Course will either open the course, or take the user to the course's info page, based on the user's enrollment status with the course.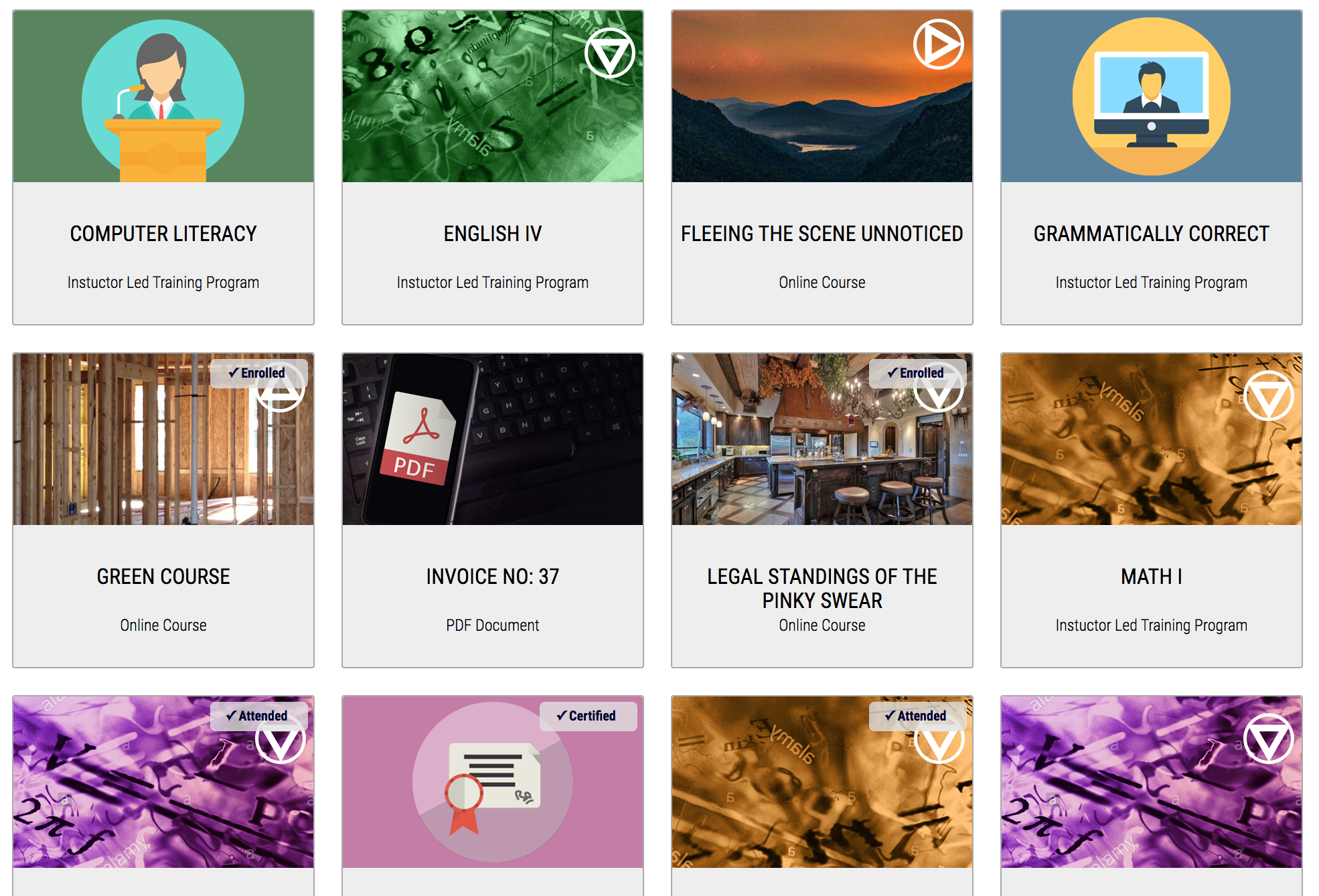 List of all selectable items and their effects:
Online Courses [Enrolled] -
Take the user directly into the Course to continue their training.
Online Courses [not-Enrolled] -
Brings the user to Course Catalog Page, which admins can customize to include purchase or enrollment options for users.
ILT Programs -
ILT Program Dashboard and Program Description, which will dynamically change based on the user's association with the Program; and provide options to sign up for the Program's waitlist, purchase/sign up for upcoming sessions, or list upcoming meeting details for their current session (such as instructors, locations, dates, and times).
Certification Programs
-
Certification Program Dashboard, which will dynamically change based on the user's certification status to provide information about their existing certification and how/when they can re-certify; or how to become certified. Depending on the Program's settings, users will be able to see, enroll into, or purchase courses used towards the Program's (re)certification.
Articles (Online Documents) -
Brings the user into the Axis LMS-authored article. You can create online articles by going to System > Site Design > Online Articles.
Searchable PDFs
- Uniquely designed to interface with the Global Content Search, users can search against the 20,000 characters in these documents to bring up results. Users who select one of these PDFs will use their browser's built-in PDF reader to access the document. Note the indexing of PDF files is not instant, and may take a few minutes to a few hours depending on the number of PDF documents you upload.
While most of these items are probably routine for most admins, the searchable-pdfs is uniquely connected to the Global Content Search, in that users can search against the contents of these PDFs. To allow your PDFs to appear in the Global Content Search, head to Files > File Manager > Create a new File titled "searchable-pdfs" > Upload any pdf's you choose to be searchable.