Weblearning LMS version 9.62 New Features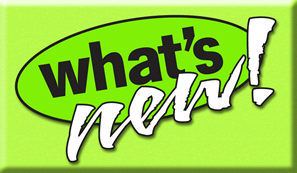 Each time we release an update to Weblearning, we usually include a handful of new features. A typical update will include a dozen or less items.
In this case, there are actually almost 50 Additions, Changes and Bug Fixes in Weblearning version 9.62, which makes it a very large update.
For this article, I had to choose a few of the new features that are likely to be ones that most of you would want to be aware of and/or you are likely to use. All of these are actual feature requests we have received, so I know some of you will be excited to hear about them.
If you are interested in learning about the SCORM compatibility, you can read about that here.
You can now limit # completions per quiz
Actually, you were able to do this before too, but it required a bit of dynamic scripting. Now, its as easy as selecting the number from a dropdown box.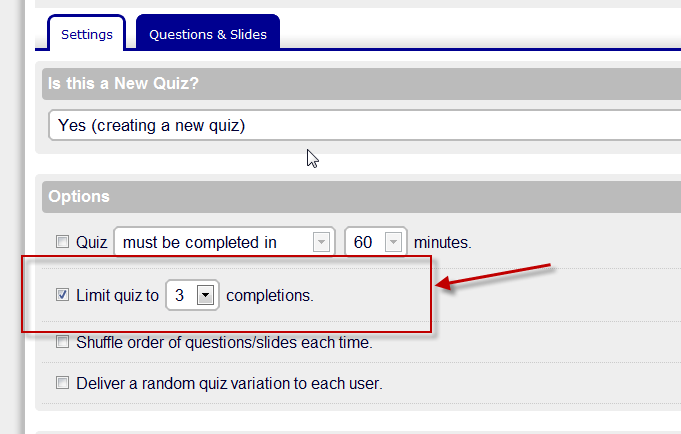 New Timer Option for 'Time Requirement'
This one has been a frequent request recently. You can already set up a time limit, but this new feature lets you set a time requirement - meaning they can not submit the quiz or learning presentation for completion until they have spent a  minimum of the designated time in it.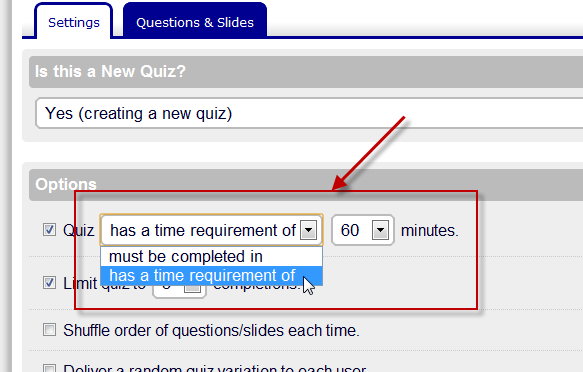 Enter Your Own JavaScript Code into Learning Modules
If you are someone who writes JavaScript, this is a big deal. You can now enter JavaScript code into each online quiz and presentation, hook into all global variables and functions, write your own functions, override existing ones, and even use the popular jQuery, Prototype and Scriptaculous frameworks!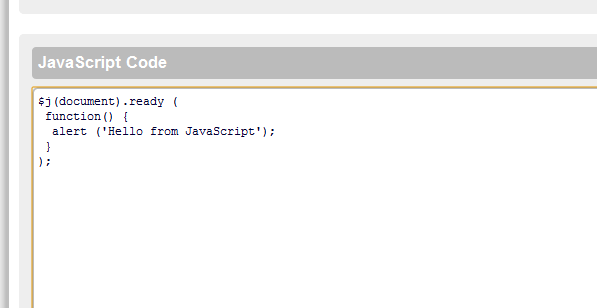 Course Layouts can now be Resized
This was also possible before, but with a few gotchas. Now its easy. From the CSS section of each Course Page, you can define a width on the #data_table element (see image below). In addition, when you do this, your banner is automatically stretched too (you may want to resize your banner in your image editor though if you want it to look really good).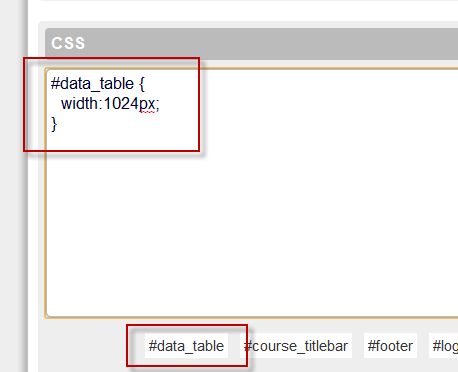 As I write this, the 9.62 build is being scheduled to roll out to all existing systems, so if you don't have these features yet, you will very shortly.
___
The Weblearning Learning Management System is a powerful, budget-friendly, easy-to-use Online E-Learning System for authoring, managing, and tracking online learning presentations and tests. To try it FREE,  go to the Weblearning E-Learning System Sign-up Form.
If you enjoyed this article please consider staying updated via RSS.
This entry was posted on Saturday, May 14th, 2011 at 2:33 pm and is filed under ELearning 101, Weblearning. Responses are currently closed, but you can trackback from your own site.