Weblearning LMS 9.63 Update Sneak Peek
If you have been using Weblearning for any length of time, you are probably used to getting 1 or 2 updates every year with a mixture of new features and interface enhancements.
Our upcoming update (9.63) is due out by the end of this year, and includes dozens of enhancements (and some behind the scenes stuff), and a major rehaul of the admin interface (and probably some new course design changes as well).
We realize that most of you are used to the interface the way it is (it has pretty much been the same for a few years now), so we tried really hard to keep the same workflow, while really beefing up the interface. So, I thought I would show off a hadful of screen shots to give you an idea of what it will look like (I will write another article talking about the new features).
Here is the new Home Screen (what you see when you first log in):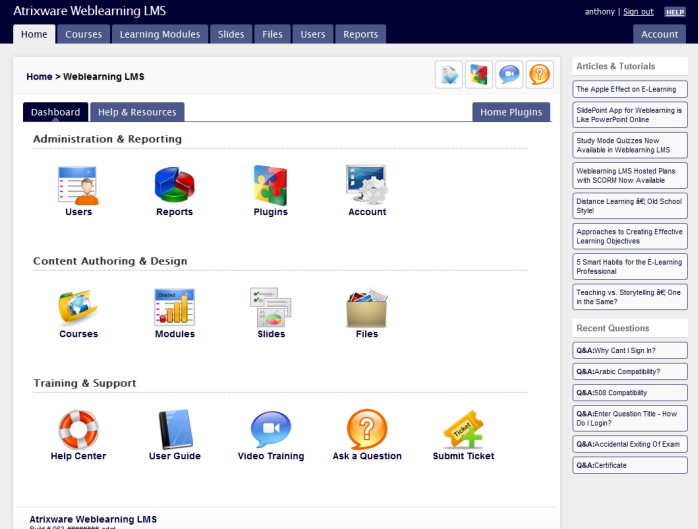 Here is  a screen of the Module List – notice that plug-in modules can be managed from here now too: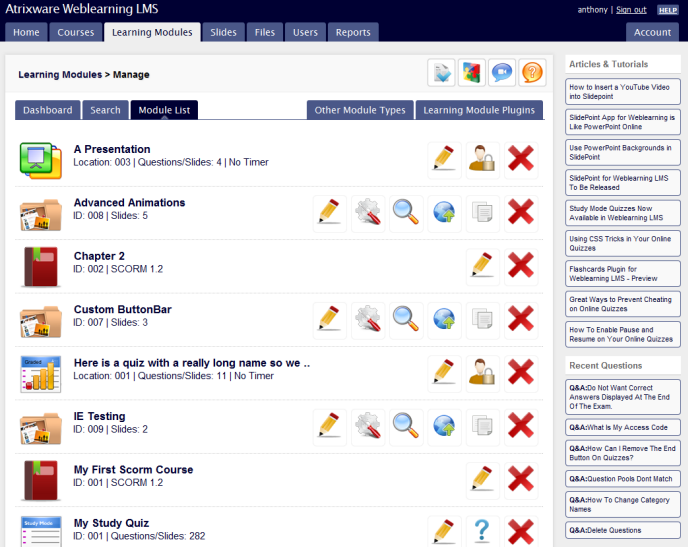 Here is an example of a Plugin subtab – we moved from list-style to icon-style rendering.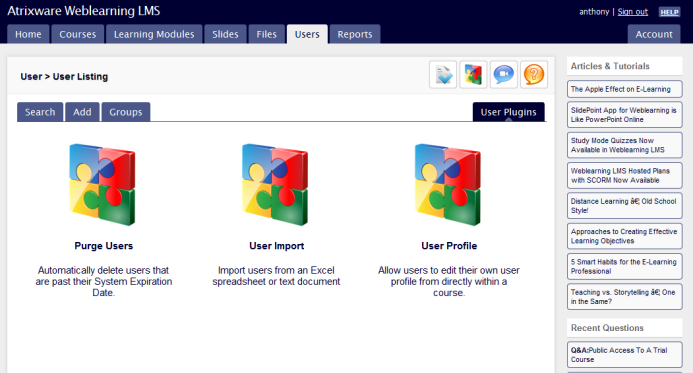 Here is the Account tab (overview). We moved the tab to the right (out of your way since it is most likely the least frequently used tab in your account). This makes room for a future tab-plugin ability.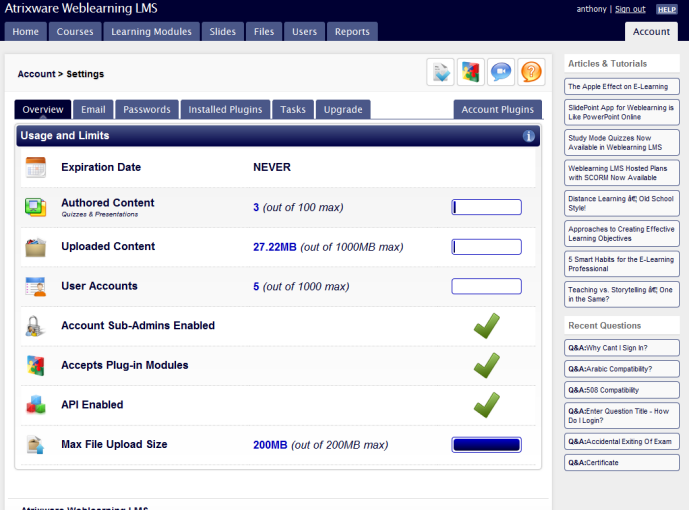 Each tab and sub-tab you are on also pulls dynamically relevant articles and  Q&A from the help section – this should help you along a bit if you are stuck on something (you will see those on the right panel).
Of course, nothing here is finalized (we are still working on it), but what I have shown you is pretty close if not exactly what it will look like when your system gets the update later this year.
If you enjoyed this article please consider staying updated via RSS.
This entry was posted on Saturday, October 29th, 2011 at 10:11 am and is filed under Atrixware 101, Weblearning. Responses are currently closed, but you can trackback from your own site.