The Weblearning Master Login Feature
New in Weblearning 9.6 is the Master Login feature.
So what does this feature do exactly? Well, if you use your Weblearning system to create multiple courses, and your users are often enrolled into multiple courses, the Master Login feature was designed for you.
In a nutshell, the Master Login is a login page your users can access that (once logged in) will provide them access to all courses they are currently enrolled in. This prevents you from  having to hand out multiple login links (one for each course), or, from creating a 'master course' that is a course simply containing links to other courses (a common way to achieve the same thing in earlier versions of Weblearning).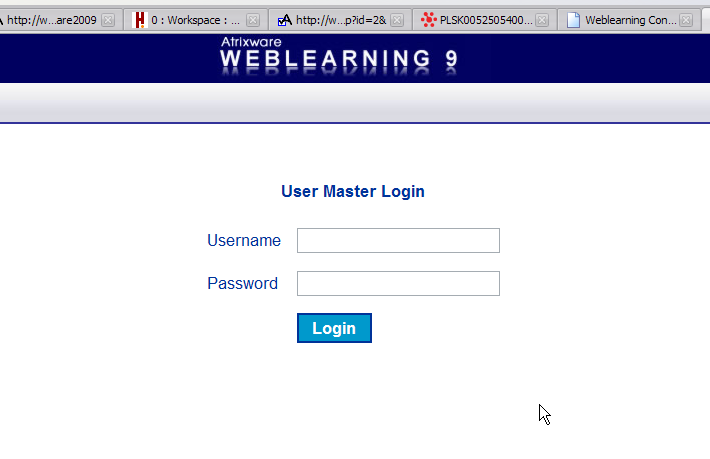 So here is how it works. You hand out a single link to each and every user to log into (which is a link to the master login page), and they will have access to all courses they are currently enrolled in, and as you add/remove them from courses, their login will reflect that.
The link is available from the COURSES tab inside your account: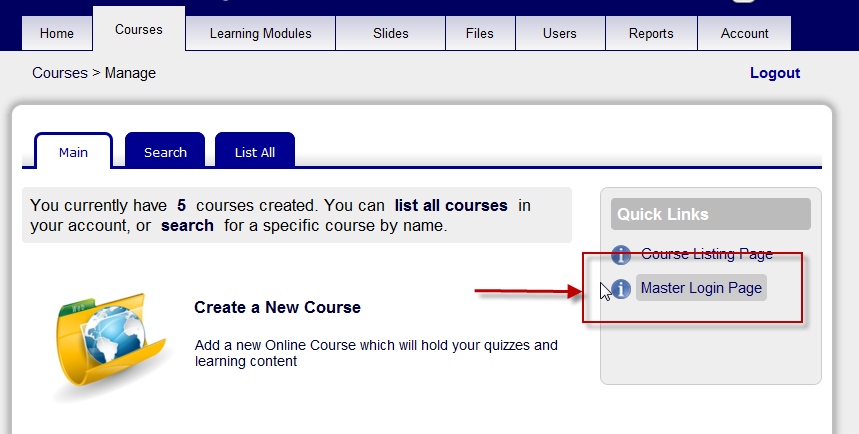 The link is actually very simple though.
Its http://your.site.com/user.php?ca=your_course_admin_username
The Weblearning E-Learning System is a powerful, budget-friendly, easy-to-use Online E-Learning System for authoring, managing, and tracking online learning presentations and tests. To try it FREE,  go to the Weblearning E-Learning System Sign-up Form.
If you enjoyed this article please consider staying updated via RSS.
This entry was posted on Wednesday, March 24th, 2010 at 12:07 pm and is filed under Anthony, Atrixware 101, Weblearning. Both comments and pings are currently closed.