Simple Tips for Designing E-Learning Courses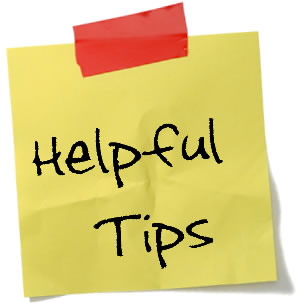 Here are ten e-learning design tips, in no particular order, that will help you build better, more engaging and more effective e-learning courses and content (and if you have your own suggestion to add to the list, please place in the comments).
There are literally hundreds of tips I can give you (mostly from our Weblearning E-Learning System customers), but I am going to break it up into several articles so each article doesn't turn into a novel. I have also re-worded some tips (some tips were originally several paragraphs long).
KISS
Keep it simple. Too many bells & whistles will cloud the message you are trying to convey, and also add development and testing time to your schedule.
Keep It Small
If your course is longer than 15 minutes, break it up into 15 minute chunks.
Use Familiar Scenarios
Use scenarios familiar to your audience to capture their attention when creating content.
Build Content that Follows a Process
Address the notion of designing to a process as opposed to content. If the process is in place that takes into account the characteristics of the multimedia that they have access to, the characteristics of the target audience, and the characteristics of what is being learned, then the content can be introduced into the process once the instructional outcomes have been established.
Consider Bandwidth
Design your content, media and interactivity for delivery over the smallest bandwidth your end-users are likely to use, including mLearning devices and cellular networks that place limitations on it.
Don't Just Copy
Put some thought into the creation of the e-Learning content and the way it works. Follow basic instructional design principles. Your e-learning content should not be just a simple conversion of Word documents.
Speak the Language of Your Users
Speak the language of your audience. Use the least amount of words possible to make the point. Consider using a glossary so if the learner already knows the definition, they don't have to waste time reading it again. Suspend the reader/learner's disbelief – and make them feel like they're in a classroom.
Don't Confuse Your Learner
The e-Learning program must be easy to access and navigate or you will lose the learner before they can even start.
Golden Design Rule
Listen primarily to what the learner wants to know about regarding the subject matter, and then cater to it in your E-Learning course. Do not design only how and what you think your learner wants to know.
Keep them Engaged – Interactivity
When designing and developing e-learning, include more interactivity (eg. quiz questions, immediate feedback, live chat) than you do in traditional classroom training.
__
As mentioned, these tips are primarily from our existing Weblearning E-Learning System users. The Weblearning E-Learning System is a powerful, budget-friendly, easy-to-use Online E-Learning System for authoring, managing, and tracking online learning presentations and tests. To try it FREE,  go to the Weblearning E-Learning System Sign-up Form.
If you enjoyed this article please consider staying updated via RSS.
This entry was posted on Monday, March 7th, 2011 at 2:29 pm and is filed under ELearning 101, Weblearning. You can leave a response, or trackback from your own site.