LMS Plug-in Development Inside Look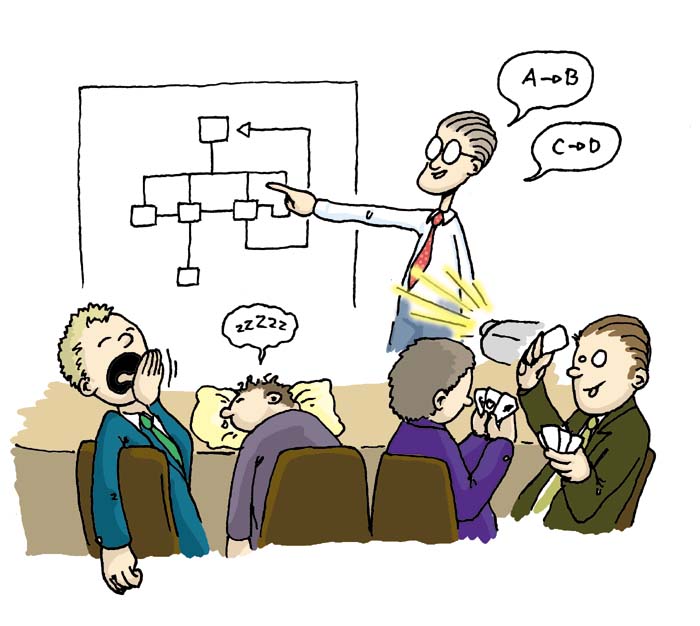 Things are extremely busy here at Atrixware E-Learning Solutions these days – across all departments. I thought I'd provide you with a sneak peek into the product development happenings (at the risk of being boring for some), and give you some information on some cool Weblearning LMS plug-ins (currently available plug-ins are here) we are readying for 2011 release.
Flash Cards
This is a new module type that can co-exist with the learning presentations, practice quizzes, and graded quizzes you can already create inside of your Weblearning LMS account. This plug-in will enable you to create online flashcard style learning modules, where users can view questions on the front of a card, and then flip the card to view the answer.
It is designed to be a self-paced and highly interactive learning tool. If you are a Test Pro Developer 9 user, you will find many similarities to the flashcard interface you use now. Shown below is an early prototype of what the interface (to the user) will look like (final interface will be skinnable, and vary slightly from this):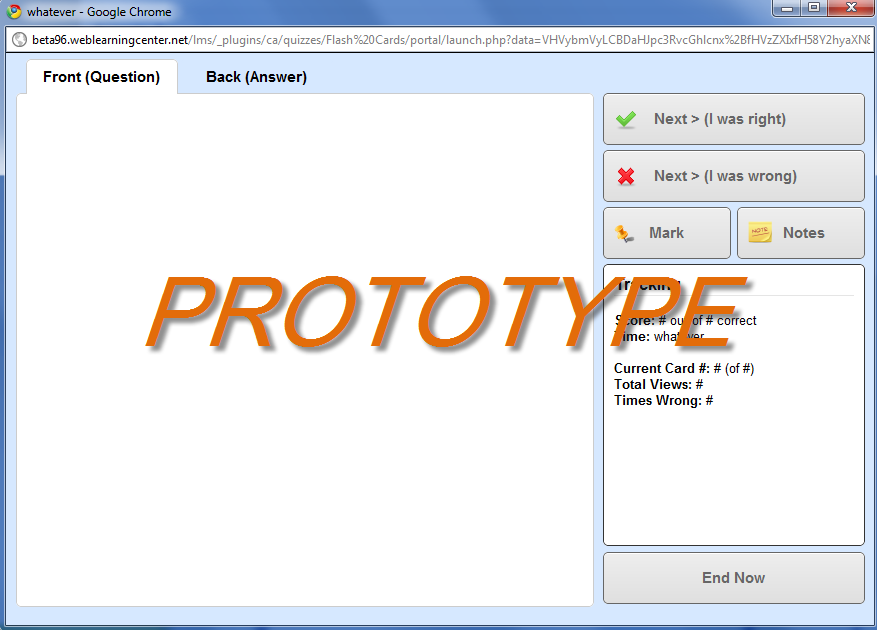 SCORM
The widely supported spec for e-learning content, SCORM is an extremely popular format among many e-learning software authoring platforms. Once the SCORM plug-in for our Weblearning LMS is released, you will be able to use both custom e-learning content authored outside of the Weblearning LMS, and even pre-packaged SCORM content you purchase from various vendors.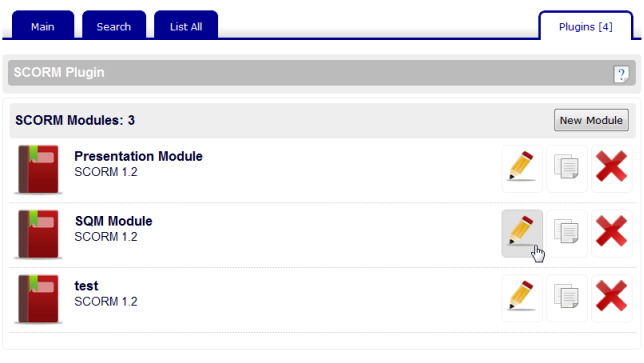 SlidePoint
This is a slide designer plug-in – a PowerPoint like application (but operates in your browser) that will enable you to create highly interactive online learning presentations. Complete control over content, layout, animations, and on-click actions will be available to you.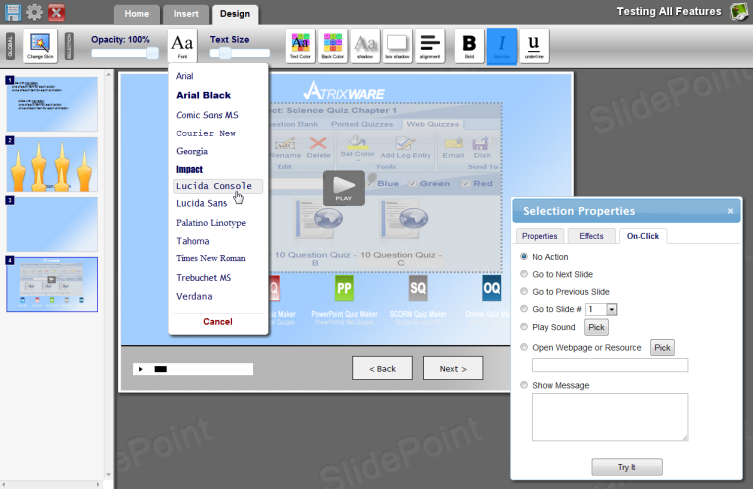 LearningPath
This one is still in an early stage (no photo to show you), but it works like this. You design a learning-path which will consist of a series of 'learning objects' – which can be a quiz or learning presentation you author inside your Weblearning LMS, or a SCORM object (or even a SlidePoint module or FlashCard module from the plug-ins mentioned above). Inside the LearningPath, you set up how your users access the objects in the path, when they can access them, and what they have to do as a prerequisite to be able to access each object. You then insert the learning-path (placeholder) into your online course(s).
As you might imagine, we have dozens of other plug-in ideas on a list (a long list). However, if you have a great idea for a plug-in, please submit in comments.
___
The Weblearning Training Management System is a powerful, budget-friendly, easy-to-use Online E-Learning System for authoring, managing, and tracking online learning presentations and tests. To try it FREE,  go to the Weblearning E-Learning System Sign-up Form.
If you enjoyed this article please consider staying updated via RSS.
This entry was posted on Wednesday, April 6th, 2011 at 12:14 pm and is filed under ELearning 101, ELearning Industry, Test Pro Developer, Weblearning. Responses are currently closed, but you can trackback from your own site.