How to Extract Text from Images so You Can Edit the Text
I can't tell you how many times I have come across this scenario: Our users have content as a PDF, or as Images, but not the source document so they can edit it. They essentially have to re-enter all the text – yikes!
Well, here is a handy tip to save you (and them) the grief.
What you will need is Microsoft Office (I am using the 2007 version) with OneNote.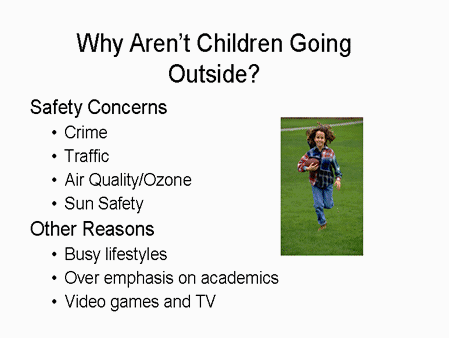 Step 1:
Open up the document/image you want to grab the text from.
In my example here, I have a slide from PowerPoint, but yours might be an image, a page from a PDF document, or various other things.
Step 2:
Take a screen shot.
You may have fancy software to take a screen capture, but for the rest of you, you can simply hold down the ALT key then press the PRINT-SCREEN button — this will place a copy of the selected window into the Windows Clipboard.
Step 3:
Open up Microsoft OneNote
You may not even know you have this. Many versions of Microsoft Office include it.  Just click START > PROGRAMS > MICROSOFT OFFICE, and you may see it there. Once it's open, it should look something like this: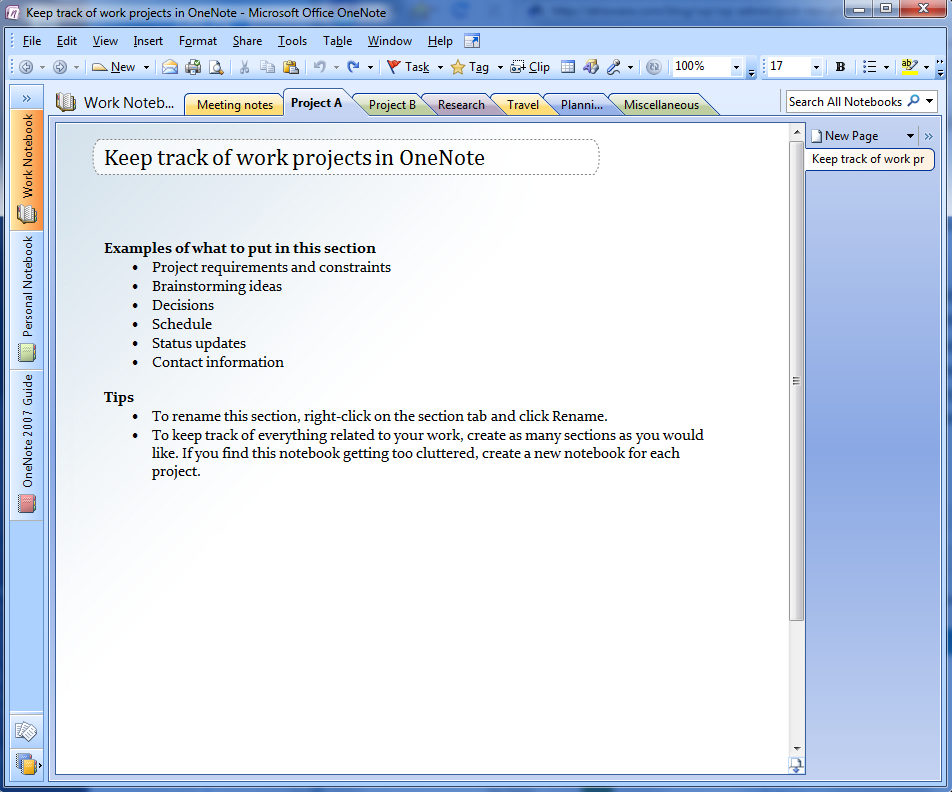 Step 4: 
Paste the copied screen into OneNote
This is done by either pressing CTRL+V, or clicking Edit > Paste.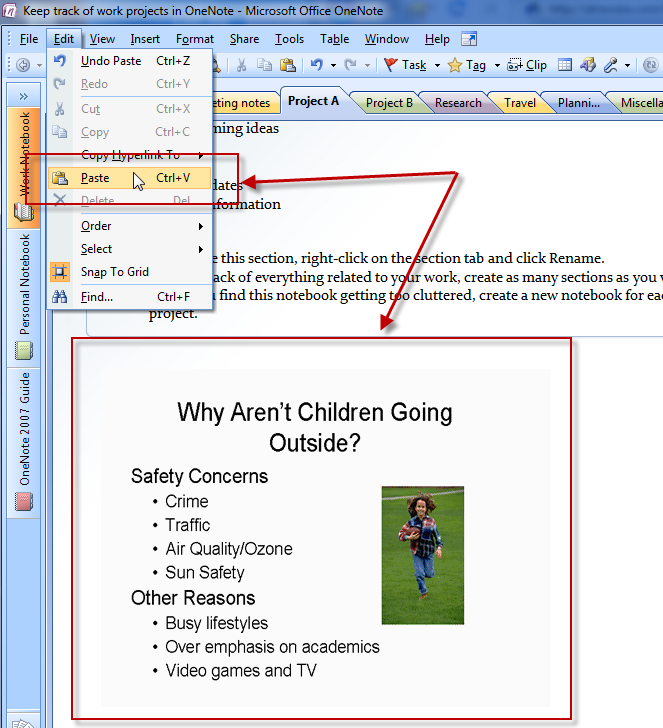 Step 5:
Copy the text from the picture
This is achieved by selecting (clicking on) the picture, clicking the right-mouse-button, and clicking the Copy Text from Picture option.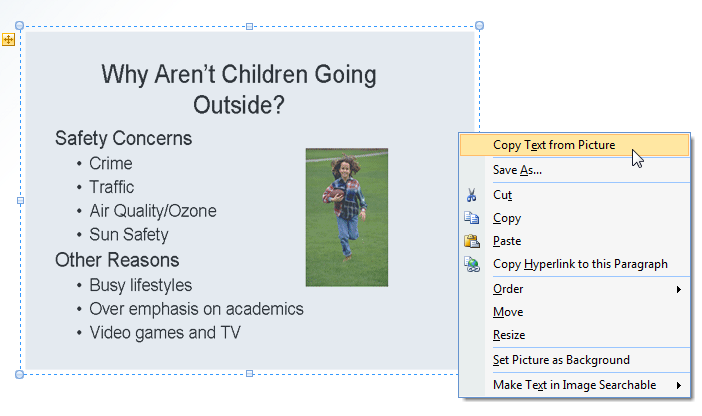 Step 6:
Paste the text into Microsoft Word
Well, you can paste it anywhere you want, but since we are using Microsoft Office already, Microsoft Word is a good pick (you might choose PowerPoint, maybe even paste into one of your e-learning courses or quizzes in the Weblearning E-Learning System).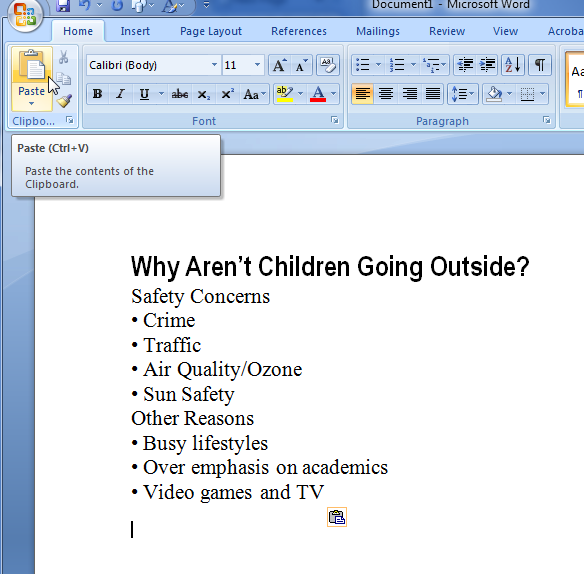 Step 7:
Edit the pasted content
The paste is nearly 100% accurate, but not quite. On my example, it was perfect, but for some text heavy items with small text, you will have to proof it over first. However, it will be much easier than retyping everything all over again.
___
This article was brought to you by Atrixware E-Learning Solutions, makers of the popular Weblearning E-Learning System, and the Online Quiz Maker system.
If you enjoyed this article please consider staying updated via RSS.
This entry was posted on Friday, March 11th, 2011 at 8:26 am and is filed under ELearning 101, Online Quiz Maker, Test Pro Developer, Weblearning. You can leave a response, or trackback from your own site.