Great Ways to Prevent Cheating on Online Quizzes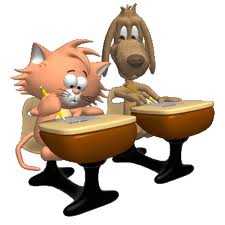 Delivering Online Quizzes is becoming more and more common, so here are 5 great ways to help prevent cheating and ensure the user answers are their own.
Shuffle the Question Order
This is a no-brain-er. By doing this, you make sure that passing the quiz is not a simple list of letters (like 1-a, 2-c, 3-b, 4-b, etc). Most quiz authoring software (including our Weblearning E-Learning System as well as our Online Quiz Maker System) enable you to do this.
Shuffle Answer Order
This is a step further that #1. For any multiple-choice style questions, scramble the order of the answers. You will find this option on some but not all quiz authoring software (our Weblearning E-Learning System enables you to do this).
Randomize Questions
Sometimes referred to as question-pooling, this means randomly picking questions instead of delivering the same questions to each user. This will take some additional authoring and question-writing on your end. It can be as simple as 'pick 20 random questions', to something more specific like 'pick 10 random from Chapter1, 5 random from Chaper2, 3 random from Chapter3, etc'. You can create randomized quizzes using our Weblearning E-Learning System.
Prevent Automatic Retakes
Quite simply, this means that once a user has started a quiz, they cannot close it out, and then re-take it. To achieve this, you will need some sort of a learning management system or content management system to handle the access. Both our Weblearning E-Learning System and Online Quiz Maker System enable you to do this to varying effect.
Apply a Time Limit
This one should be easy – pick a maximum amount of time a user that knows the material should take to complete the quiz, and apply it to the quiz. This will limit those 'looking up' the answers to less questions they can answer. Both our Weblearning E-Learning System and Online Quiz Maker System enable you to do this.
___
The Weblearning Training Management System is a powerful, budget-friendly, easy-to-use Online E-Learning System for authoring, managing, and tracking online learning presentations and tests. To try it FREE,  go to the Weblearning E-Learning System Sign-up Form.
If you enjoyed this article please consider staying updated via RSS.
This entry was posted on Tuesday, March 22nd, 2011 at 12:02 pm and is filed under Easy Quiz Maker, ELearning 101, Flash Quiz Maker, Online Quiz Maker, PowerPoint Quiz Maker, SCORM Quiz Maker, Test Pro Developer, Weblearning. Responses are currently closed, but you can trackback from your own site.