Create E-Learning with Instant Feedback Questions
A relatively unknown (but useful) feature in the Weblearning Training Management System the ability to include quiz questions (currently multiple-option, true/false and yes/no) inside your authored learning presentations – which adds interactivity to your learning materials.
When you include questions inside presentations however, the operate a bit differently than they do inside of an online quiz.
First, when your user first encounters a question inside a learning presentation, the navigation buttons will be disabled – thereby forcing them to choose an answer to the question.
Next, the user will receive feedback when they choose an answer:
if they choose wrong choice, the will get feedback telling them so, and then have the opportunity to choose another selection
if the choose the correct answer, they will get feedback telling them so, and then the navigation button(s) will be re-enabled so they can navigate to the next question or slide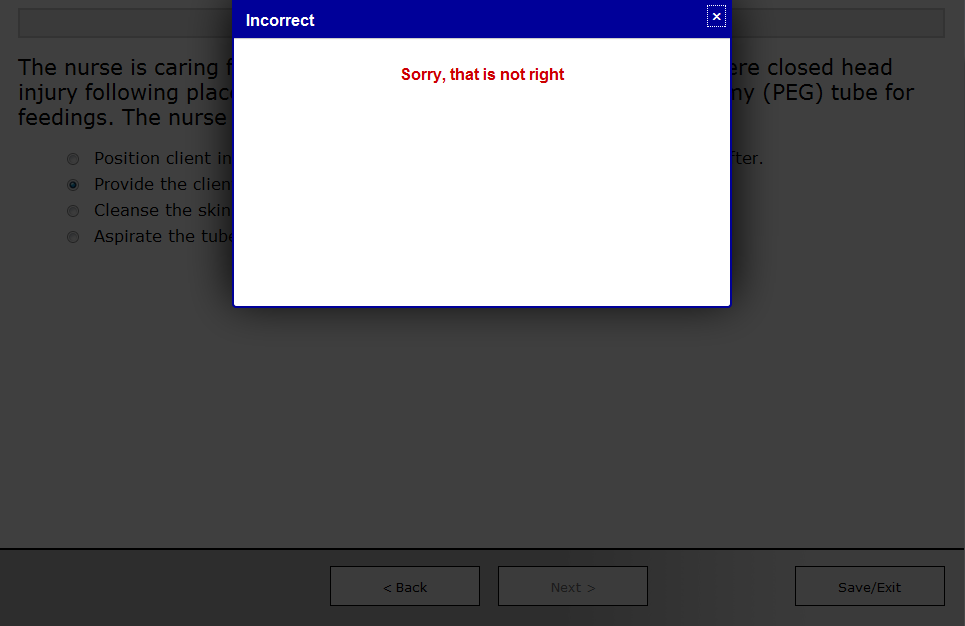 By default, the 'instant feedback' displayed to the user is a generic 'you were correct, you were incorrect' kind of message. However, you can author into each question a specific feedback for each choice if you choose by doing the following:
edit (or add) a new question (that works inside learning presentations)
click the OPTIONAL tab
scroll down to the IMMEDIATE FEEDBACK RESPONSES section to apply responses
The end result to your user (shown below) is now more contextual.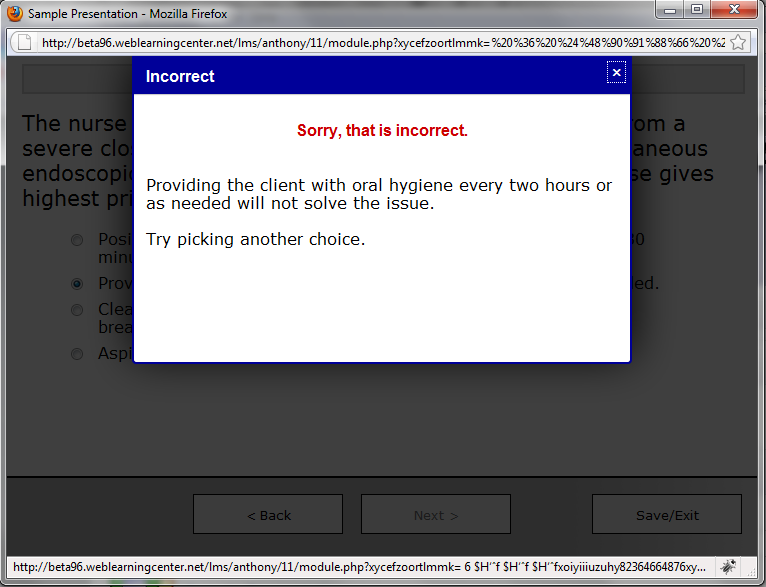 For more information on how to create an online learning presentation inside of your Weblearning LMS account, go to the Weblearning Training Videos page and choose the Quizzes & Presentations video.
___
The Weblearning Training Management System is a powerful, budget-friendly, easy-to-use Online E-Learning System for authoring, managing, and tracking online learning presentations and tests. To try it FREE,  go to the Weblearning E-Learning System Sign-up Form.
If you enjoyed this article please consider staying updated via RSS.
This entry was posted on Wednesday, March 16th, 2011 at 8:32 am and is filed under ELearning 101, Weblearning. Responses are currently closed, but you can trackback from your own site.