Checklist for Choosing the right Learning Management System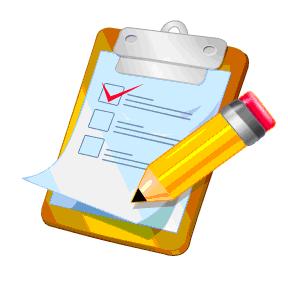 Are you considering purchasing a Learning Management System (LMS) for your company?
Here is a sample RFP you can use:
Click here to download the LMS RFP Sample (PDF) 
Looking for something more basic?
Here are some tips or a "checklist" of things you may want to consider. Please feel free to provide suggestions to add to the list in comments.
#1. Do your "Due Diligence"
More features usually means more complexity – What level of complexity can you handle? Are you technical enough to use the features?
__ Did you identify your core current needs or requirements for your LMS?
__ Did you identify your future needs? (see scalability below)
__ Which features are "need to have" versus "nice to have"?
#2. My Server or Yours
__ Decide on a hosted LMS (by the vendor) or…
__ Decide on an LMS that you host (on your company's servers)
Does the vendor offer both solutions so you can switch at a later time? If so, Which solution is better for you?
If the vendor hosts, you probably don't need an IT manager or department involvement.
If you host, did you identify the server requirements for the LMS and get IT involved?
#3. Try It Before You Buy It
__ Does the Vendor offer a FREE Demo or Webinar?
__ Is it "Live" so you can ask questions during the demo or webinar, or is it "pre-recorded" so you can watch it anytime?
__ Does the vendor offer a working "sandbox" implementation so you can "pilot" or evaluate the LMS using your data and conditions?
#4. Batteries not included (Know the LMS limitations)
__ Are all the features you need included "out of the box"?
__ Are there any features you need that are available but at an additional cost?
__ Are there any features you need that are not available at all? (the "deal" breakers)
#5. Get a user-friendly LMS
__ Does the LMS interface have easy navigation and ease of Administration?
__ Is the LMS end-user centered for your student, employee and/or customer?
__ Is it an intuitive LMS? Can the instructor use it immediately or is training involved?
__ Are there simple and time saving edit functions and Help available in the system?
#6. Get a User-Friendly Vendor
__ Do you get a "Live" person who take the time to talk with you?
__ Does the Vendor have experience with organizations similar to yours?
__ Does the Vendor align with your strategies and commit to your long term business goals?
__ What is the Vendor's history, vision, and current successes?
__ Is the Vendor a Stable company? Who are their current clients?
__ How successful have their clients been with implementation? What is the vendor's overall reputation?
__ Can the vendor provide to you a list of customers currently using their LMS?
#7. Get a Scalable LMS (an LMS thats expandable like your business)
__ Is it a Configurable LMS?
__ Can you customize the interface to reflect your company's color scheme, logo, branding, etc?
__ Can the LMS automatically generate certificates for end-users with the necessary information?
__ Is it a Customizable LMS?
__ Do you need an LMS with e-commerce automation and integration?
__ Is it a for-profit LMS or a not for profit LMS?
__ Do you need your LMS Integrated with other systems?
#8. Get a Flexible LMS
__ Does the LMS offer online tracking, self-registration, and front-end authentication?
What are the LMS Authoring Capabilities?
__ Can you store different types of media including: .doc, .swf, .html,etc.
__ Is it easy to import existing e-learning content or e-learning materials?
What are the LMS Reporting Capabilities?
__ Can reports prove your LMS training is both effective and cost effective?
__ Can you get easy access to standard reports and export the reports to varied formats like Excel?
#9. Get a well Supported LMS and Secure LMS that is Easy to Implement
__ Will the vendor get you through implementation and successful launch of the LMS system, or are there additional costs involved?
__ What post implementation services are available?
__ What levels of ongoing support are included and what is the cost of those services?
__ Is it email (ticketing system) support, phone support, both or none?
__ Does the Vendor offer System Backups?
__ What about Upgrades? Online Help? What type of training is offered?
Is it a Reliable LMS?
__ Is Reliability and Stability and continuity of LMS service guaranteed?
#10. All that and a bag of chips… Affordability
__ Is it a cost-effective LMS?
__ Is the cost of the LMS within your budget?
__ Is it an affordable LMS (remember to include annual tech support, upgrades, etc)?
__ Does the LMS have things you will never use (but you have to pay for them anyway)?
___
The Axis E-Learning System is a powerful, budget-friendly, easy-to-use Learning Management System for authoring, managing, and tracking online learning presentations and tests. To try it FREE,  go to the Weblearning LMS Sign-up Form.
If you enjoyed this article please consider staying updated via RSS.
This entry was posted on Tuesday, March 8th, 2011 at 11:01 am and is filed under ELearning 101, Weblearning. You can leave a response, or trackback from your own site.