Archive for November, 2009
SCORM Quiz Maker is an application that lets you easily create quizzes that can be uploaded into your SCORM compatible LMS.  It also allows you to make Microsoft Word compatible printed quizzes and answer keys as well.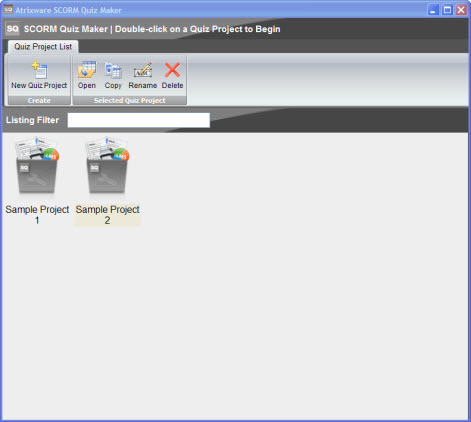 It shares the same authoring interface as our other quiz maker products (like Easy Quiz Maker and PowerPoint Quiz Maker) and shares a common import/export format for multiple-choice questions (so you can, for example, use your questions across all products).
As a preview of what can be published using SCORM Quiz Maker, I've published an example SCORM compatible quiz and a sample printed quiz.
Example 1:
To preview this SCORM compatible quiz example, click here.
Note that not all features will be available when you run the quiz locally as opposed to on your LMS. If you are using Internet Explorer, you may need to click the top bar on the browser, and then choose 'allow blocked content' — note that this will not appear when the quiz is delivered from your LMS.
Example 2:
This is an example of a printed quiz created with SCORM Quiz Maker. I've printed the quiz to a PDF document so that you can download and open the example locally and see how SCORM Quiz Maker can also be used to deliver your questions in a classroom setting. To view the printed example click here.
For more information on SCORM Quiz Maker and it's features, please visit the SCORM Quiz Maker page located under the Products section of this website.
If you enjoyed this article please consider staying updated via RSS.