Archive for September, 2008
One of the new features in Test Pro Developer 9 is the ability to export test questions (multiple choice and true/false) into PowerPoint.
A small note – this export works only if you have PowerPoint installed on your system.
To begin, select a test, and then click the EXPORT option on the task panel: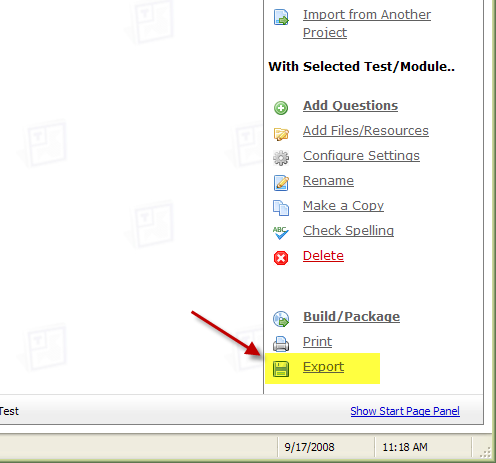 Choose the PowerPoint Export option from the list: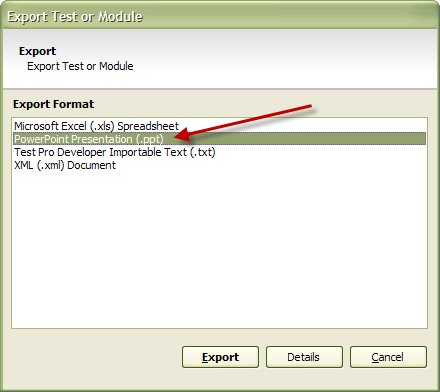 The PowerPoint Quiz Properties screen will appear: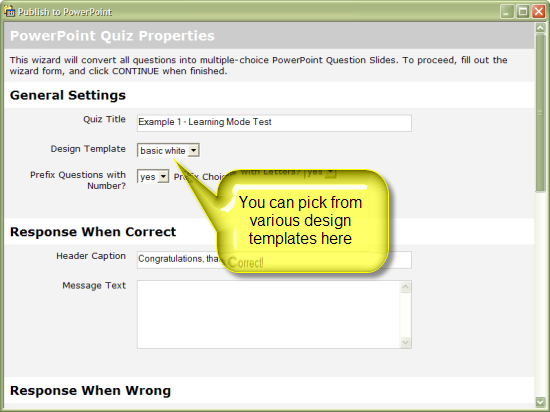 From here, you will be able to configure various settings for the output, such as design template, prefixing, response text, and a few others.
Spend a few minutes configuring the export, and then click the CONTINUE button once you have it set up. After a few seconds (or minutes if you have a lot of questions), the slides will appear inside of PowerPoint.
In my example shown below, I choose the 'green fade' design template: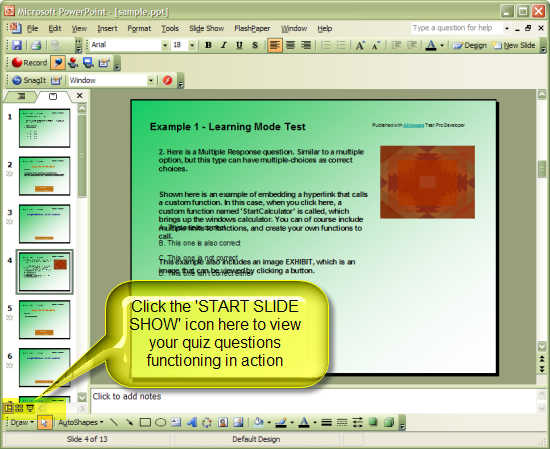 If you enjoyed this article please consider staying updated via RSS.